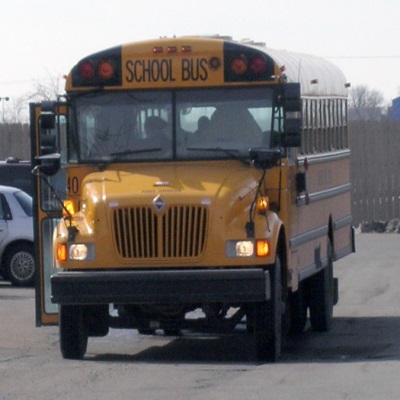 You've been supporting your child since birth. You made sure he had every opportunity, every advantage that you could provide. You schlepped him to extracurricular activities several times a week for years. And now, after 9, 10, 11, 12 years of preparation here is the payoff. He's going off to the Regional Flippitygippit competition hundreds of miles away.
Of course, being the parent that you are, you decide to chaperone. But you can't because of work or the chaperones are all full-up. So here you are, sending your little one off on a chartered bus to a strange city in the hands of some people you barely know. Some variation on this scenario (it might be band camp or traveling baseball or dance competition or robotics or … the list goes on and on) is familiar to most parents out there.
A recurring refrain among parents reaching this milestone for the first time is: How can we prepare for the day when our little one is off on their own for a three-day road trip? To answer that common question, we have to address the three fallacies contained within the question itself.
First, remember that your little one is no longer quite so little as you see her. Tweens are developing their sense of independence by now. Don't expect your child to weep and cling to your leg when you drop her off at the bus. It is more likely that she'll call a "goodbye" over her shoulder as she meets up with her friends and picks her seat. Unless your child is particularly timid, this separation will probably be harder on you than it will be on her.
Second, your child is not on his own. It may be hard for you to accept, but the chaperones selected to go on the trip are every bit as alacritous in their duties as you would be. Your child will be surrounded by his peers and never far from the chaperones (generally a combination of teachers and parents of participants). Take a deep breath and remember that he is in good hands. If it weren't so, you would never have let him get involved in the activity to begin with.
Third, you have probably already done it. If you've been doing your job all along then she is ready to spend a few days away from home and relatively free. I've counseled many parents who worry that without their strict, watchful eye their child will explode into a flurry of undisciplined experimentation while away. The truth is, for the most part, that only happens as a result of extremely over-strict parenting. There are exceptions, of course, but generally if you are teaching your child self-discipline rather than forcing blind obedience upon her, she will be OK under the limited freedom of the road trip. You've done the hard work of teaching her the tools she will need to get along while away.
Trust yourself. Trust the job that you have done through the first decade of your parenting journey. Enjoy the break and get ready for the sweet, sweet reunion when he/she gets home.