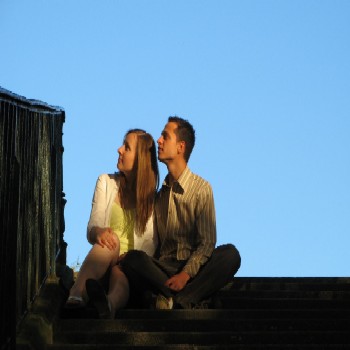 One of our own parenting specialists, Dr. Bonnie Eaker Weil, is now offering an online course — Marriage and Relationships: Keys to Success.  If you like Dr. Bonnie's answers to our Parenting Predicaments, you'll love her advice on building a solid bond with your partner.
She says, "We'll start by reviewing the basic stages every relationship goes through . . .  You'll gain key strategies for maintaining your relationship and great tips for "tune-ups" that help keep love alive." Class members will also gain insight into the problems a couple can have. They'll learn how to "fight fair" and compromise, and look into the question of when it's time for a couple to break up.
The course fee is $150 for 12 lessons. If a group of five or more signs up, Dr. Weil will include a complimentary intro and discussion. Read more about it at ed2go.
UPDATE: Single or divorced? If you're not part of a couple but would like to be, you're still welcome in this course and can learn a lot from it.