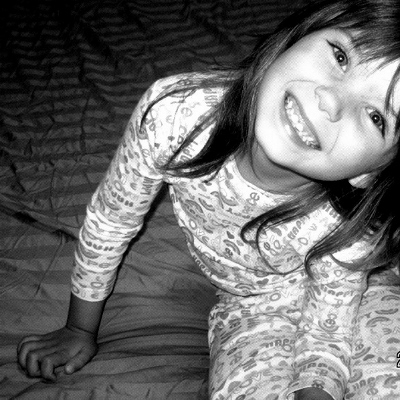 Do you remember your first sleepover party? You stayed up all night playing games, making crafts, and eating party food. Here are some tips to make this party memorable for your child.
Here's How It Works
The kids hang out all night with their best friends, crash on the floor for a few hours, and get up the next morning for a special breakfast. Everyone knows that a sleepover party is about anything but sleep. Be prepared to call it a later night than usual. Gather up some art supplies so the children can make a memorable craft to take home and don't forget to stock up on munchies! Here are some extra tips to consider:
Ask your guests to dress in sleepwear and bring their pillows, blankets, and sleeping bags (if they have one) Teddy bears are also welcome! Why not surprise your guest with a digital picture as they walk in the door in their "jammies?" They can be printed on your computer to take home.
Decorations can be simple. Hang up pictures of people who are dressed in pajamas, maybe even some sleeping pets. Colorful balloons and banners are always a plus.
Set up the party room to look like a giant sleeping area with mattresses, sleeping bags, blankets and lots of pillows. Dim the lights.
Plan a breakfast buffet in the morning with a variety of cereals, fruits and other morning foods.
Supervise the children, but let them enjoy the moment. They are only young once!
A Child's Night to Remember
School age kids love to discuss what's cool and what's not. Provide each guest with a small purchased notepad and let the kids doodle, draw, and share their opinions. These scrapbooks will also double as mementos of the big night. Set out a bunch of colored markers and pens and let the kids jot down or draw their answers in each other's books. And, you can also make memorable pillowcases as a craft. Give each child a pre-washed white pillowcase. Slip a piece of cardboard inside each case to keep the ink from seeping through to the other side. Set out fabric pens and puff paint. Invite the kids to embellish their individual case with drawings. They may even want to pass their cases around for everyone to sign their names.
Here's a fun game to play if there are lots of sleeping bags. One person is chosen "it" and leaves the room. The other kids proceed to dive into someone else's sleeping bag and cover their faces. Then "it" is called back in the room. This child can touch, tickle and talk to people in the bags to guess who is inside. No jumping or sitting on your friends! If "it" guesses right, then the person in the sleeping bag becomes the next "it". Continue playing this game with kids shuffling in and out of sleeping bags and disguising their voices.
Whether the sleepover party you plan is for a birthday, holiday, end of the school year, or just for fun, children will cherish the memories for a very long time.