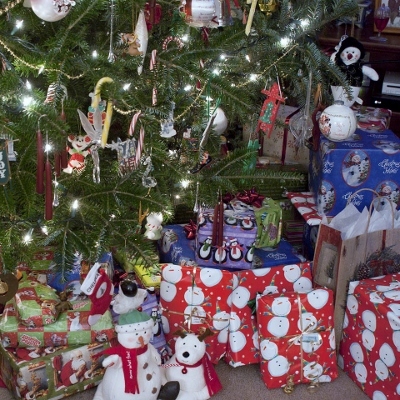 What if you could take the stress out of Christmas? Does the thought of sitting in traffic for hours on the way to a crowded mall fill you with dread? What if you could use what you have already in your cupboards to make some truly unique, beautiful gifts for your loved ones?
Does this all sound too good to be true? Well it need not be. In fact, making your own gifts this holiday means you can make something for your friends and loved ones that is truly unique and thoughtful, and nor will it break the bank. Your kids will love to be able to get involved too, and will be able to add their own touches.
Read on to find out three great homemade Christmas gift ideas that are sure to raise a smile or two this holiday season.
Get your yarn out
Everyone has a ball of wool and some knitting needles in the cupboard at home. Yet you might not be sure how to use them, or perhaps you think crocheting is just for your Mom. Wrong again! Knitting is now back in vogue, and there's nothing more satisfying and stylish than creating your own hand-knitted gifts. Why not visit your local crafts store to get some easy patterns to follow and get creative? You could make leg warmers, woolly hats and even cozy jumpers if you really let your imagination run away with you. Be sure to stock up on lots of wool, and remember practice makes perfect, but those little imperfections will make your gift even more unique.
Get arty
Why not create your own Christmas and holiday cards to send out to your loved ones – an ideal surprise for relatives who can't spend the festive season with you. This is a great activity to get your kids involved with too; stock up on paints, crayons and glitter and get creative.
You could even see what's hidden in your drawers, and use old photos and wrapping paper to make some truly unique designs. Getting a handmade card in your mailbox is a great way to kick off the holiday season. Did you find any unwanted store cards in your drawers? Website ejgiftcards.com helps you to resell any unused gift cards online, so why not get some extra income for your arts and crafts supplies?
Get baking
The holidays begin in the kitchen, so why not get baking? From homemade jams and preserves, to delicious seasonal cookies or even a gingerbread house – get your oven on and find those cookie cutters. Even if you aren't a truly experienced cook, you can find a range of recipes online that are easy to follow and only require a few ingredients. Once your creations are cooled down, why not wrap them up in some colorful cellophane and add them some homemade boxes that you personalize and decorate for the recipient, for a truly special festive treat.
Christmas need not cost the earth. So don't delay and get creative!
Brought to you by our friend, Carol.