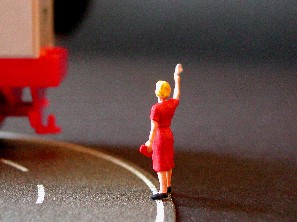 Dear readers,
My oh my, how the years fly. On, August 21, 2008, I posted my very first article on Your Parenting Info from the teen perspective. I remember the article clearly, as if I wrote it yesterday, though it was nearly three and half years ago. This post will be my 46th and final post on YPI from the teen perspective; I'm turning 20 later this month!
Saying farewell to the YPI community gives me a lot to think about. Do I still agree with my perspective three years ago? What do my posts say about how I've changed? It's been quite an experience, getting a chance to analyze actions my parents have made, for better or for worse. Who would have thought that there would be an audience other than my sister who would listen to a teen's perspective on different aspects of parenting?
My first article, "How Far is Too Far?" was about the adverse effects of severely restricting "unhealthy food" in one's household. I grew up in a household where soda and candies were regarded as treats that we could have on special occasions, and I still feel the same way; I don't go out and buy cookies for dinner, even though I could. I wrote about a friend who was raised in a household where junk foods were completely banned, and how I thought that this was a terrible idea. At the time, my friend would splurge on junk foods whenever he got the chance outside of his house, a bad consequence of a complete restriction. However, I've also met people in college who don't eat junk foods at all, because that was how they were raised (like my other friend) and they feel no reason to stray from their norm. So now I've seen results on both ends of the spectrum. The only thing that is truly clear is that parenting is not an exact science.
Over the years I've commented on many family matters: allowances, bedtime, family dinners, and volunteering. My articles also form a rough timeline for my most recent teen years (college visits, prom, college decisions, getting a dog, being a college athlete, etc.). In April 2010 I posed my situation of choosing which college to attend. I don't think I ever mentioned that I eventually chose Option C, and halfway through my sophomore year, I couldn't be happier and have no regrets!
I can't believe my teen years are coming to a close! It's been a pleasure, writing from the teen perspective here on YPI.
All the best,
Louise