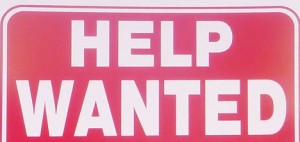 Right now, I'm a mess. I have less than twenty days to decide where I want to go to college, and there's no clear choice. There are two major aspects that are really affecting where my college choices rank among each other: the quality of the education it provides vs. the cost of attendance. I have three vastly different options:
Option A – Go to the state school for free. I've earned two scholarships that add up to a full ride, and even a bit of extra spending cash. However, while the state school provides a solid education, it is by no means known for its department of Engineering. (Mechanical engineering is my intended major.) I've met many successful people who chose a cheap undergraduate degree, then rose to the top of their class and studied at a very prestigious school for their graduate degree. Yet, there's no guarantee that I will be just like them and earn my spot in a top graduate school the way they did.
Option B – Accept a full tuition offer (this does not include room-and-board) at a private college that is known to have a reasonable (at least better than the state school) Engineering program. Thus, this would cost me about $12,000 a year but is expected to be a better education than the state school.
Option C – Attend the school that offers the best program, nationwide, for my major. Of course, the catch here is that this school offers no aid based on merit. The current financial circumstances of my family (with two other sisters in college at the same time) would bring my cost of attendance for this school to about $20,000 for the upcoming year. I have visited this school several times and love the atmosphere.
For me, these three options pose a serious dilemma. Do I attend a state school for my undergraduate degree to save some money for graduate school? Or will it be worth it in the end, so spend some extra money to get the best education that is available in this country? Have an opinion? Leave a comment.