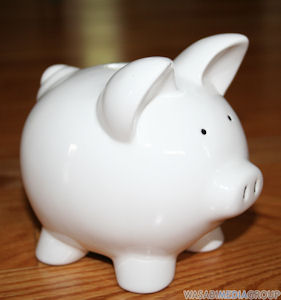 Because schools don't normally take the time to teach students about personal finances, teens are often left not knowing how to manage money. This means that they start to look at their parent's methods and the way they budget as a model for the future. Teaching your kids about money can seem daunting or difficult, but it doesn't have to be.
Do As I Do
The first step to teaching your kids how to manage their money is to be a good role model for them. Create a household budget that your share with them or keep a change jar where everyone puts in their spare coins. We all know that handling the household's finances can be stressful, but educate your kids about the process as much as possible. Define things for them like mortgages, income taxes, insurance costs, etc. The more they understand about the financial side of life now, the less worried they'll be in the future.
Earning Money
The traditional job model doesn't always work for teens while they're in school, so suggest participating in gig economy platforms. These allow you to work whenever and however much you want in a variety of ways.
90 Seconds is a site that gives freelance work to video producers by connecting them with people that need footage. It's more specialized than other sites, but works well if your child is tech and video savvy. Amway enables people to be entrepreneurs. You sell their products and get paid, it's that easy. Because they allow you to build a network of buyers online, there's never any risk to your child or their school work. Thumbtack connects you with people who need help, both professionally and otherwise. From photography to personal training, they connect you with people who need just about any service. It also connects you with people who need help cleaning their house or painting a room. They're one time gigs that you can set up with the people that are hiring you, making for the perfect weekend job for a teenager.
Managing Their Money
Spending other people's money is easy, but what your teen will soon realize is that spending money that they worked for isn't. As soon as they receive that first paycheck, sit your teenager down and teach them about savings. The easiest way to rationalize savings is to put it in goal-oriented perspectives. If they have something in mind that they have to pay for, set up a budget around saving for that item while keeping in mind that they will also have to spend their own money on any fun activities they want to participate in.
When it comes to teaching your kids about cost cutting, the best way would most likely be to lead by example. If they pay for their own lunch, encourage them to make one at home to save on money. Also teach them about how to save on gas if they have a car.
Money management doesn't have to be hard and neither does teaching your kids on how to effectively implement it. The hardest part will likely be getting your kid to start working, but once they start earning their own money, they'll thank you for the guidance.
Brought to you by our friend, Carol.