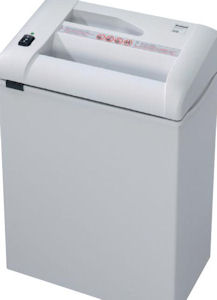 I wrote a few weeks back about the upcoming Take Our Sons And Daughters To Work Day.  I wound up taking each of my boys for a while, just an hour or so for the four year old and most of the afternoon for the 9 year old.  All things considered, I think it went really well.
A few assorted observations about Take Our Sons And Daughters To Work Day:
1) The name is way too long.  How about "Take Our Children To Work Day"?  Do we really need to specify "sons and daughters"?
2) A little support from the office goes a long way.  Our office provided crafts and snacks this year.  Compared to last year, which was just a free for all, the organized activities made a big difference.
3) 9 year old at the office = nice time of learning and bonding for dad and son.  He learned a little more about what I do.  We had a nice chance just to sit and talk and enjoy each other.  We also put the paper shredder through its paces.
4) 4 year old at the office = chaos.
5) Meetings don't go away just because the kids are in the office.  An unexpected late-afternoon video conference put a bit of the kibosh on our daddy-son bonding.
6) Kids love the computer games that come pre-installed on your work machine.  I didn't even know I had pinball until my son showed up.
7) Based on my experience, you can get out of most, but not all, of your work for the afternoon by bringing your child to the office.
Next year, bring your child to work with you if you have the chance.  Just be sure to plan an age-appropriate amount of time for the child to be there.  And practice your computer pinball skills before he gets there.