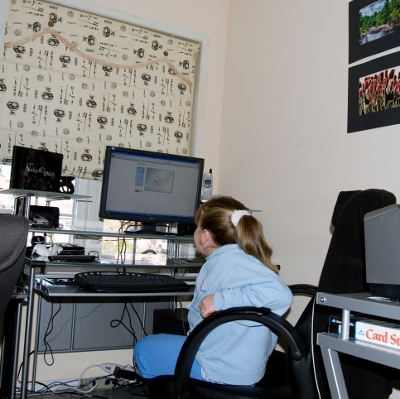 Social media has often been deemed as the good, the bad, and the ugly. Like most everything, depending upon how it is used determines if it is a benefit or a detriment. If you are the parent of a tween-aged child, participating in social media activities is no doubt of interest to them, and they may even already be surfing the pages of Facebook, among other social media sites. Let's have a look at some of things we, as parents, can do to help assure that our children have a positive experience which proves beneficial for them.
The first and most important rule of them is to insist your child's Facebook page be marked as private, allowing only those kids and relatives they are friends with to contact them or post anything to their wall. When they are establishing their new account, or even if they already have one, have them allow you to review their privacy settings to make certain they are set correctly.
If you do not already have one, create your own Facebook account. Have your child accept a friend's request from you. This will allow you to see everything that goes on with your child's page, and every time they make a new posting, you will see it on your wall. Check their page frequently. Who they hang out with on the pages of Facebook can be equally as important as who they hang out with face-to-face, so remain observant. As a note, this does not mean you should invade their space by liking or responding to everything they post. This may only serve to embarrass them, so observe from a safe distance. If you have a question or concern over anything you see, question them about it privately, and then take appropriate action if need be. Yours is not to run interference, yours is to observe and monitor.
Social media, and most particularly, the most popular outlet, Facebook, can actually be a great place for your children to interact with their peers in a positive manner. They have even been known to do strange things like help one another with homework assignments. They will share new music with one another, and in general, harmlessly chit-chat.
Regulate the amount of time you allow your children to be on the internet. If they are doing research for a school project, it is one thing, but if they are spending entirely too much time on social media, they need to be tailored back to a reasonable time frame.
A realistic way to look at things is to realize that just as when your child goes out in public, they are also in public when on the pages of social media. And just as you monitor their activity outside the home, you have every right as a parent to monitor their activity when online.
(Photo courtesy of ayo88)