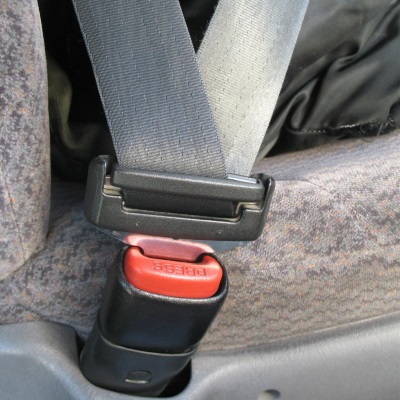 It can be difficult to get into a car, let alone drive one, while you're pregnant. But cars and driving are such a fact of life for most adults that you'll probably want to continue driving as long as you can — and (unless you're planning a home birth) you'll need to get to the hospital by car when you go into labor. So let's look at how you can stay safe — if not completely comfortable — while driving or riding in the car.
According to Safercar.gov, "Buckling up is the single most effective action you can take to protect yourself and your unborn child in a crash." Easier said than done when your baby bump is well established and getting bigger every day, but here's what you need to do, from that same source:
Run the lap belt under your belly and fasten it securely across your hips.
Put the shoulder belt between your breasts, away from your neck.
Don't give in to the temptation to put the shoulder belt somewhere less annoying, like behind your back.
All this applies whether you're sitting in the driver's seat or a passenger seat with a shoulder belt.
What about air bags? Though they can save lives, air bags are no substitute for seat belts, and can actually injure or kill people who aren't wearing seat belts. This doesn't mean you should switch your car's air bags off (assuming your car has an on/off switch for them), the National Highway Traffic Safety Administration says. If you can sit with 10 inches of space between your chest and the air bag cover, as most adults can, you're much safer with the air bags turned on than turned off.
That 10-inch distance also matters when you're driving while pregnant. Safercar.gov says there should be 10 inches between the center of your chest and the steering wheel. This means moving your seat back as far as you can sit and still comfortably reach the pedals. (It can be hard for those of us who like to sit more or less on the dashboard.)
If someone else is doing the driving, you should try to sit in the back seat — it's harder to talk to the driver that way, of course, but it's safer. Whether you end up in a back or front passenger seat, move it back as far as possible.
Maybe all the car safety advice for expectant mothers can be summed up by this: Sit back and buckle up.