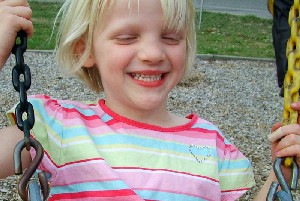 Silly Bandz are practically everywhere. They have been banned from some schools due to being a distraction. Their appeal for kids is in the bright colors and their ability to snap back into shape after they are worn. These little plastic bands are adorning kids' wrists.
Silly Bandz are not meant for kids who are under the age of 3. These little plastic rubber bands can be easily swallowed. Because they are so small, they can be easily lost on floors where toddlers play. Even with their bright colors, they can be very hard to spot and keep away from little hands.
They are very hard to just vacuum up. They can wrap themselves around vacuum cleaner rollers and reduce your vacuum cleaner's suction power. A large clump of them can clog hoses.
Aside from these general complaints, they do have some redeeming features. They make great party favors. This is because they come in small packages and can be found at stores for a low price.  They are also seen as collectible items but they aren't worth more than retail value as of yet. They can also be placed in stockings or added to birthday presents for a little added surprise.
Kids do love them, although  girls will generally favor these little bracelets over boys. Most shapes do cater to girls.
The Silly Bandz come in animal shapes, common everyday items, princess items, and recent movie or television show characters. The more unusual shapes are found on their website rather than at the store. The rarer shapes will cost more than the ones typically found at the store.
They are thin rubber bands so they can break very easily even after one use. The typical Silly Bandz won't last very long. But unless they are broken, they will bounce back into their original shape.
As a parent, I think this is an iffy product. Kids like them and they are cheap. They are quick and easy gifts to give away. But they are not toddler friendly and they can get lost very easily. It is a product you want to pass up if you have young children and pets who like to eat things they shouldn't. If you want a cheap party favor for a birthday or as a prize for a birthday game, then these will work well.