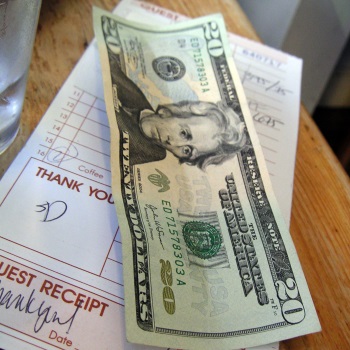 As a teenager, I often find myself with a list of expenditures on my hands and not much money to pay for them with. Â This can cause problems, especially as life continues to get more expensive every day. Â This not a problem unique to me, though, but one shared by all teenagers.
In order to overcome this, though, one simply needs good money management techniques.  I have always been fairly good at handling my money, even as a child.  I would describe myself as a "saver, not a  spender"  or frugal. Either way, I have always been quick to save my money.  This has made my teenage years considerably easier. Still, here are some other tricks I would recommend using as well.
Pay for everything with cash.  This may seem kind of ridiculous, but it is a great way to save money.  It keeps you thinking about exactly how much money you are handing over.  Rather than just handing over a card, you have to physically remove the cash.
Check your bank account regularly. Â This will help remind you of exactly how much you do or don't have. Â While this can be painful, it is the only effective way to remember everything.
Plan out your expenditures in terms of paychecks. Â For example, I spent $1 less than my writing paycheck this month. Â That means that I have spent more than usual this month, but it is also a good way to know that I am not losing money. Â Simply put, it is the best way to find out if you are losing or making money.
Put a portion of your income into savings. This will help keep you from spending all of it. Â I have a dual checking/savings account, so I only use the money in the checking portion. Â Anything in my savings account goes untouched.
Be honest with others. Â As a guy with a girlfriend, I know that it's tough. Â Between dinner and gas, I spent $70 last night. Â So, don't always spend money. Â Find creative ways to make everyone happy without going broke. Â If your friends want to go somewhere, be real with them. Â You can't afford that trip.
Don't borrow money. Â Just don't. Â It's a bad idea, so don't do it. Â More than likely, it will become habitual and then you will just owe a lot of money. Â If I need money, I make it or I don't have it. Â But I don't borrow.
Being a teenager means being short on cash. Â I know this can be tough, but there are creative ways around it that will help you out a lot.