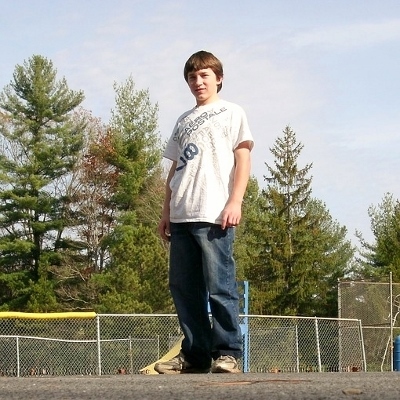 Most adults have no trouble cooing "baby talk" to a newborn, and when the child grows into a preschooler, it's easy to sing along with the A, B, C song!  For the most part, a child's early years lend themselves to excellent communication between children and parents. When the tween years arrive, however, everything seems to change overnight.  A once open and talkative child may become moody and secretive. What's a parent to do?  Read this post for a few easy tips on how to effectively communicate with a tween.
First, it's important to realize that a tween has A LOT going on with his or her body.  Why?  In one word – puberty.  Hormones begin to rage, causing bodies to change and new feelings to emerge.  Understandably, tweens can become disconcerted about all of these strange changes.
A parent, then, needs to be mindful of what the child is experiencing.  For instance, if your child suddenly begins to want privacy in the restroom, give it to him.  Never belittle a child's need for control over his or her body.  If you are respectful, your child will notice, and he or she will continue to trust you.  Complete trust will always lead to better communication.
Another way to keep communication open with a tween is by accepting it when he or she says she doesn't want to talk.  Instead of thinking that the child means he never wants to talk if he says, "not right now," realize that he will open up when he is ready.  For example, instead of demanding a lengthy conversation right after school, let your son or daughter know that you will be happy to talk when he or she is ready.  (This might be during dinner or while your favorite TV show is on, or even as you both are preparing for bed time!)
Finally, be prepared to listen.  This task may sound easy, but it's not for many parents.  Being older and more experienced, adults seem to want to rush in and solve any and all problems.  In fact, a parent might think that her daughter's problem has a "no brainer" solution.  STOP!  Instead of cutting a child off mid sentence, it's more important to sit back and to listen. Hear all of your child's concerns.  Do not rush her.  After all, a child who really feels listened to will be more likely to discuss problems in the future with mom or dad.
There are actually many more ways to encourage open, healthy communication between a parent and his or her tween.  Talk to other parents about what works for them, and if you are struggling to connect with your child, never hesitate to ask the school guidance counselor for additional resources.  Licensed therapists can also assist with the process if necessary. It is definitely worth it to be able to talk to your son or daughter at any age, from babyhood to the tween and tween years, and beyond; therefore, never give up trying to connect.