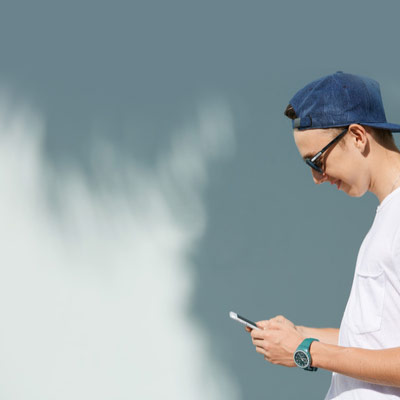 As your tween grows into a teen, you may find it harder to decode what they're feeling at times. Other times, it will seem all too clear — but does your teen really mean all the overblown things they may be saying?
Here are three ways kids' communicating their feelings to their parents typically changes as they enter their teens — plus what the changes mean, and what they don't.
Physical affection is less common from teens. It's likely your son or daughter no longer thinks you deserve a hug just for coming home from work. What it means: It's partly a normal wish to be independent. Also, as this article from the Virginia Cooperative Extension points out: "Teens may feel awkward about demonstrating affection to the opposite sex parent. As they develop physically, teens are beginning to rethink their interactions with the opposite sex." What it doesn't mean: They don't love you anymore. You have no good times to look forward to when they're adults.
Teens may rely heavily on technology to communicate. Research in 2010 found "The average teen sends and receives 50 text messages a day." In someone who's so used to conversing this way, and who often feels awkward talking to parents on sensitive subjects, there's a great urge to use it for things most adults wouldn't — like bringing up emotional issues. What it means: Your teen's trying to connect with you. What it doesn't mean: You should conduct the whole discussion electronically. (Do reply in kind, but just to set up a time to talk in person.) What it also doesn't mean: Your teen doesn't care enough to talk to you, they have no manners, human speech will die out with your generation.
It's not enough to tell teens what values you expect them to live up to — they want to know why you hold those values.  (See this publication from the Office of Adolescent Health on more of what teens want to hear from parents.) What it means: They want you to respect their judgement and independence.  Also, as the OAH further says: "In a 2012 survey, almost 9 in 10 teens (87%) said that it would be much easier to postpone sexual activity and avoid pregnancy if they were able to have more open, honest conversations about these topics with their parents." What it doesn't mean: By asking you to justify your values, they're rejecting them.
Talking with teens about emotions can be hard, but it's a vital step in their growing up, so it's good to keep up with the changes that come.