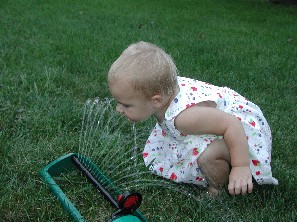 Summertime…so much to see, and so much to do. How can a family make sure they can cram as much fun as possible into this short season? Create a summer fun list! In my house, the list adorns the refrigerator door, a place of honor for all to see. That way, our family won't forget the simple (and some lofty) goals we set for ourselves once the last school bell rings.
How does a summer fun list work? It's easy. Whatever the make-up of your family – kids, mom, dad, grandma, grandpa, aunt, or uncle – each person has a say in what goes on the list. All you need is a large piece of paper, and something to write down the many ideas with.
Jot down all activities that come to mind, from going to the beach to having a picnic at the park. Adults, who govern the family schedules, will want to include family vacation plans on the fun list, as well as any family reunions or special birthday activities. Kids, depending on their age, may want to list both simple and more outlandish ideas.
For example, one summer my precocious son proclaimed he wanted to visit to the Taj Mahal in India. Thankfully, our local library had a "Read Around the World" theme for their summer reading program that year; his wish to "visit" this fantastic building came true with the replica right in his own town!
Other ideas that make the list in my house every year include: a hometown parade, fireworks by the river, a visit to the old mill outside of town, a "bike hike," a trip to the local Dairy Haus, German Fest, swimming at the Wisconsin Dells…as you can see our family has local favorites, and your family will eventually develop favorites too!
One point to remember is that parents/guardians don't always have to be responsible for writing the list. Once my kids learned how to write, they have been in charge of posting everyone's suggestions. And you don't have to exclude the little ones. Younger children, who can't yet write, but who can hold crayons, can decorate the list with cheerful drawings (or colorful scribbles).
What I have always made sure to include on the list are free, yet priceless activities. Who doesn't want to catch fireflies with a four year old or pick wild black raspberries for a homemade pie? Other free ideas for a fun list include: running through the sprinkler on unbearably hot days, playing hide and go seek, having three leg races, and climbing (safe) trees! These ideas may sound corny, but some of our best family memories have been built around activities such as these.
Finally, writing down all the wants in a family helps to validate everyone's opinion. No, you may not get to travel to the Taj Mahal, or jet to Paris, but each person will be able to do several things from the fun list, and what's better than having fun as a family?