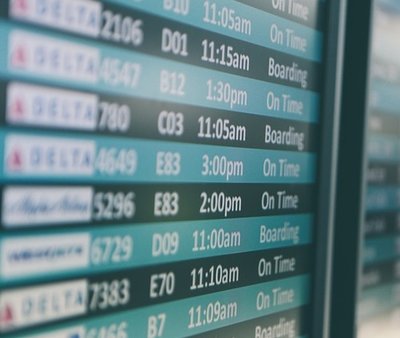 If you're planning a vacation by air, it's fun for preschoolers to get up close and personal with airplanes before the trip. Visiting an airport in advance or some home activities that present planes as a theme can do this. Preparing a young child for a new experience is wise – they know what to expect and this makes the vacation travel less stressful. It also prepares them for school units on transportation in the future. Here are some fun projects to do before your kiddos fly in the sky.
Gather books about air travel to read together. Also, have your child pull out airplane toys from the toy box. As you read and play, begin to build vocabulary with words such as wing, tail, cockpit, landing gear, runway, pilot, flight attendant, passenger, luggage, control tower, taxi, land, and takeoff. You can also fold and decorate paper and make a model airplane to fly in the air during this role-play activity.
Next, talk about how you plan for a trip. With a small suitcase, fill it with a few things you will need: toothbrush, hairbrush, toothpaste, clock, slippers, and a stuff animal. Let your child study these objects and then have her close her eyes while you repack the items and take one or two away. As she opens her eyes, can your child remember which was left out?
You can also play an imaginary suitcase game. Start with the letter A in the alphabet and name an object you need to pack. Go through the letters taking turns until you reach Z. Don't be surprised if the packable items are silly – this makes the game fun.
Before your fly date, role-play airplane trips with this game. Set up chairs in rows and let your child become the pilot (wearing headphones), passenger, or flight attendant who will pass out cups and snacks. This is a fun game to involve family members and/or friends.
On the day of your trip, take time to observe the airport. They are usually crowded and busy, but have your preschooler look for interesting items such as metal detectors, people in uniforms, conveyor belts loading luggage, the control tower, and rollaway stairs. Have discussions about what they see and hear. Make sure your kiddos are prepared for the size of commercial planes and the loud noises they make.
When on the flight, bring out some paper and crayons (a must to pack in a take-on bag) and invite your child to draw pictures about what they saw. Write down any of your child's dictation about the experience. Keep these pages tucked away to make a booklet at home to remember an exciting event.
Have a wonderful trip!