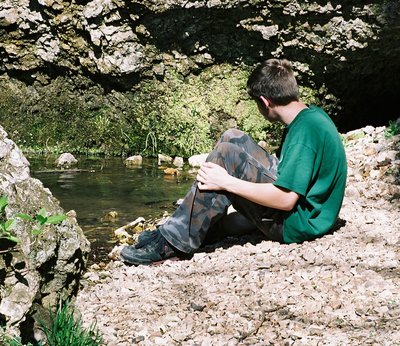 It can be difficult to get your tween to disconnect from technology and move to get some exercise. Most often, they'd rather play a video game, watch a movie, or chat with friends on social media. Having at least one activity that you do as a family will assure that your tween, and you, stay healthy and get exercise, all while enjoying time together.
Hiking – Hiking as a family can be a lot of fun for everyone. Be sure to take some photos so you can document your fun day. Choose something to look for while hiking, like leaves to press in a book if you are hiking in fall, wildflowers in summer, and pine cones, holly and unusual branches for arrangements in winter.
Museums – Check out your local museums. It's amazing how much walking you do while browsing around. Plan to visit a couple in a day. You can check this website for museums in your area. Let them choose which ones to visit.
Volunteering – Giving back while getting exercise is a great way to spend time as a family. Contact your local animal shelter and volunteer to walk dogs on Saturday morning or perhaps join Habitat for Humanities to help work on someone's home.
Biking – Biking together is a fun way to get exercise. Reward everyone by stopping somewhere along the way for a bite to eat, or even just a frozen yogurt.
Skating – Be it roller skating or ice skating, it is tons of fun. No watching though; you have to get out there and skate, too. Remember this is a family activity, so you have to participate.
Camping – Camping may not sound like an activity to get exercise, but it certainly is. You will have to pitch a tent, gather firewood, build a fire and keep it going, cook outdoors, make beds in the tent, and so on.
Golfing – Learning to golf as a family will be something everyone will enjoy, and most likely continue doing. If you aren't into taking golfing so seriously, you can always take up miniature golf instead.
Kayaking – Find a local business that rents kayaks, and give it a try for a few hours. It is unbelievable the workout you get kayaking. You have to use your entire body to maneuver on the water. It's a great way to explore nature. You may find you enjoy it so much you will want to purchase your own kayaks, which aren't terribly expensive.
Geocaching – This is so fun, being like a giant treasure hunt using technology. If you aren't familiar with geocaching, read about it here, and then sign up to explore hunts in your area. Plan a day to go searching, and track your results online. Your tween will definitely want to do this more than once!
Keeping your tween healthy is not so much about an exercise routine, but getting off of the couch, moving, and getting some fresh air while having some laughs as a family.