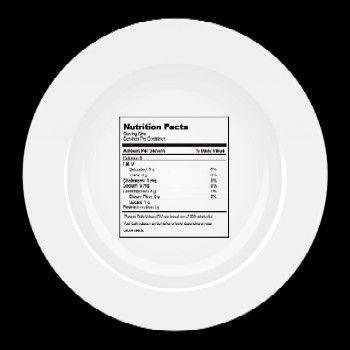 I've written about it before; elementary age children face a grave health concern, one that most parents never had to worry about at the same age — obesity. This health problem may seem harmless, but being overweight can cause a variety of health issues for children.  To put the problem into perspective, read these two statistics from the United States Centers for Disease Control (CDC).
Approximately 17% (or 12.5 million) of children and adolescents aged 2—19 years are obese.
Since 1980, obesity prevalence among children and adolescents has almost tripled.
Should these facts concern a parent of an elementary aged child?  I believe that they should; however, being scared of having a heavy child should never prompt a parent to rely on a fad diet in an effort to help the child lose weight.
You've probably heard of at least some of these diets.  There's the Cabbage Soup Diet, the Atkins Diet, the South Beach Diet, and the Suzanne Somers Diet.  Sadly, this list portrays only a small amount of diets being touted as "the best way to lose weight."  It may be tempting to think that by following an eating plan such as the ones above, your child will be on his or her way to being a thinner, healthier person.  But do not succumb to that temptation.
Fad diets do not usually work for adults, and for children they can be downright dangerous.  For instance, this is what Livestrong.com has to say about fad diets and kids, "many fad diets restrict intake of certain essential nutrients, such as carbohydrates and fats, which are both essential in the development of children…"  Garen Arnold, author of The Real Dangers of Fad Dieting, also dislikes fad diets for kids for the following reasons. A fad diet may affect a child's performance in school, and it may make a child weak because his electrolytes are out of balance.  Arnold also suggests that fad diets may even stunt growth!
Even though their slick advertisements claim quick weight loss with minimal effort, as a parent, you need to realize that losing weight needs to be done slowly, by modifying both what your child eats and how much he or she exercises.  As with all medical concerns, your child's pediatrician should be consulted as to what will work best for you son or daughter.
Four Crucial Points to Remember About Children and Weight Issues
1.  Avoid fad diets, especially ones that severely restrict calories, or ones that only allow one or two types of food.
2.  Encourage your child to increase the amount of exercise he or she does each day.  You can do this simply by asking him or her to go on a walk or a bike ride with you.
3.  Remember that your child did not become heavy overnight.  The same holds true for losing weight.  It will take time to get rid of excess pounds, so keep your son or daughter motivated with some type of reward system.
4.  Consult your child's doctor for advice on how to best address your child's weight issue.