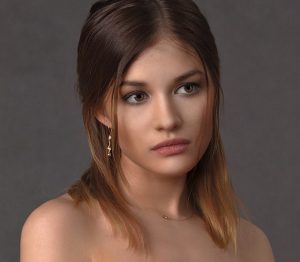 Banana clips are really convenient for keeping your hair out of your face, but when you pair them with feathered bangs you look like something straight out of the 1980s. The same goals for bowl haircuts, or chunky blonde highlights that were made famous by the 'Friends' characters. Most women are really partial to wearing their hair a particular way. You might have gotten your hair done 10 or 15 years ago, received numerous compliments and kept up the same look ever since. At My New Hair Styles, you can and will become comfortable with the idea of change because it can be a really good thing when it comes to redefining your look. If you have been working the same haircut and color for a decade or more, here is how you can recreate your look and still feel like the same person on the inside and out.
Take a Little Off the Top
Unless your head is completely bald, going in for a trim will always make your hair look shinier, healthier, and give it more movement. Don't think that getting a haircut has to be extreme – you can ask for a trim, have layers cut, or just get those split ends taken off. Remember that there are also other styling options available that may cause your hair to look shorter, give it more volume, or even change its texture, and yet your tresses can remain approximately the same length. Start off by getting that initial trim, and if you like the way that your hair is turning out, you can request that your stylist cut a little more off.
Go With a Beautiful Color
Whether you choose to lift the color on your hair and go lighter, go with a more vibrant and 'unnatural' hue, want to cover up your gray or believe that a darker tone will look more regal, get it done professionally. Complex coloring jobs almost never turn out good when done at home. You don't want to try and dye your hair honey blonde, only for it to come out orange. On the other hand, if you just want to add a rinse to your hair, some basic highlights or dye it jet black, a box dye job can turn out pretty good. Know when you're expecting miracles to be work versus what you are capable of doing in 30 minutes or less in the kitchen sink.
Pay Attention to Celebrities
Okay, so you should definitely embrace your inner beauty, but you should also look at people in the media for inspiration. Find a celebrity that has a similar face shape, skin tone, and is in a similar age range when considering different new hairstyles. You can see a kind of 3D prototype of what you could possibly look like when making proposed changes to your hairstyle.
That's it – all you have to do is embrace change and punch up your hairstyle on multiple fronts. Don't just get a haircut – get it colored and styled as well. It will look different at first, but in days you will grow to love your newest look.
Brought to you by our friend, Carol.