One of the best things about having kids that the sky's the limit when it comes to the creative activities you can organize and delve into on the weekends. A DIY project might be just the right thing for someone who wants to keep his or her child interested in the economy, consumerism, and how to prevent waste.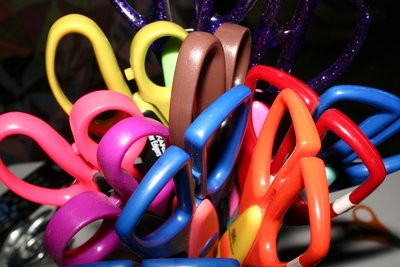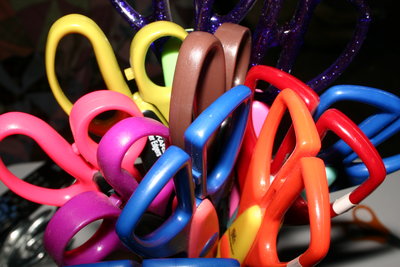 A website that I can recommend when it comes to organizing your handmade projects is Instructables. This site is packed with a myriad of tutorials and helpful information that can get you started with sewing, jewelry making, as well as a multitude of tips and advice regarding the proper use of tools and industrial equipment.
There's also a free online sewing class that you can find on the same website, as well as a collection of projects one might be interested in. Something to always keep in mind when it comes to putting together such projects with the help of children is that they do not have to be overly complex. Using a sewing machine is complicated enough, and let's face it; some of its parts might even be dangerous.
You can get children involved in your project by allowing them to pick the fabrics and designs, for instance.
What's more, you ought to keep an open mind and understand that sewing a funky Greek fisherman hat might be a bit difficult. That doesn't mean that you cannot sew potholders, handmade book covers, laptop bags, and anything else that requires little to no effort when it comes to making circular stitches.
As for the materials, you will need for these projects, we recommend buying some and reusing others. You wouldn't believe what you can do with a worn-out pair of pants or jeans. Your kid will probably enjoy using that tote bag that came out of one of your old hoodies.
If you and the child both have the patience, you can even try your hand at sewing a quilt. Once your skills and those of the kid have become advanced enough, you can create backpacks, corsets, summer dresses, and a variety of other clothes that will get you through the seasons in a fashionable and convenient way.
Sewing is one of those pastimes and hobbies that really have a point. Much like fishing and hunting which actually put food on the table, sewing provides a practical method that can help you save some bucks in the long run. Don't hesitate to explain the principles of minimalism to your child and make sure that you tell them just how much consumerism has affected our culture over the years.
There are people who produce less than two pounds of waste per year. Humankind throws away 50 tons of household waste with every second that goes by, and that number is likely to double by 2030. Plastic is one of the most problematic types of waste as it cannot be recycled unless it is stored properly.
Brought to you by our friends at fisherpants.com.