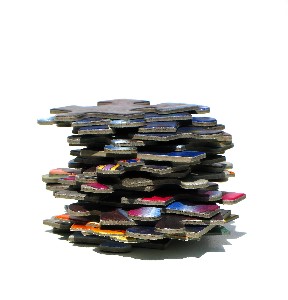 The Disney Princess Soft EVA Play Mat is an option for kids to play on. The challenge for them starts when they have to put it together. It comes with 16 squares and numerous border pieces. Since it is a puzzle, it is meant for kids to assemble, which is nice.
Kids in the 5-to-6 year old range can easily handle the assembly part of the mat. However, kids younger than that may need some help with figuring out what pieces go where. It can get a little confusing if you have thrown the outer wrapping away because that is the only part that contains the picture. If you do buy this, consider keeping the actual picture of the puzzle. There might be some trouble with the border pieces as some of them do tend to look alike. But with a little trial and error, they should all fit.
The play area is a pretty decent size. It is certainly big enough for a six-year-old to roll around on. It also can accommodate three or four children comfortably with a few toys. Although, you may have a few arguments on which Disney Princess face they get to sit on.
The mat is waterproof but not gouge proof. It is fine with washable crayons but definitely stay away fromá permanent marker because that will not come up from this surface.
You can reverse it if you want to, and it has pretty good padding if you want to borrow it from your kids to do Yoga or stretching.
The biggest issue with this particular play mat is one of storage. It does take up a significant amount of space even disassembled. So that should be taken into consideration if you have limited space for toy storage.
The other issue is that once you take it apart, it has to be reassembled. Yes, it is a puzzle — but thatá still can be somewhat tiresome if your child wants to play on it continually.
It is best to wait until this goes on sale before you buy it. The retail price of about $15, depending on the store, is still a little too high for a Styrofoam mat even with the Disney Princesses on it.