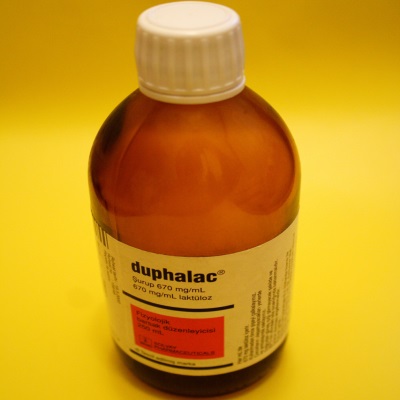 Coughs in tweens are no laughing matter.  As a parent, I don't like to watch my child suffer from a violent coughing attack, especially in the middle of the night. In the past, my natural instinct involved finding a way to make the cough stop — even resorting to prescription cough medicine.  After all, my child needed to rest in order to be able to learn in school, right?
Placing my child's comfort first seemed innocent enough; however, new information has surfaced concerning just how unsafe prescription cough medicines containing codeine can be when used by children.
Didn't my child's doctor know better than to prescribe this questionable drug?  I have been wrestling with that question ever since I've learned that these prescription cough medicines could have hurt — or even killed — my child.
Let's explore some of the information that has recently been hyped in the news about children and codeine .First, I learned that some side effects caused by codeine are simply unpleasant, including constipation and nausea.  Yet others can be downright dangerous. These include allergic reactions and respiratory problems.  Some children have even died when given cough medicine containing codeine.
In fact, as studies by the American Academy of Pediatrics suggest, codeine should not be given to children at all.  The dangerous side effects of this drug, when combined with the fact that studies don't even prove the drug is truly effective in stopping coughs, warrants its demise as a treatment for  young persons. Why, I wonder, if this drug has hurt and even killed children, do doctors still prescribe it at alarming rates?
Consider the following statistics from an April 21, 2014, USA Today article entitled: "Children prescribed codeine despite safety concerns."  These numbers sent chills down my spine.
"Using data from the nationally representative National Hospital and Ambulatory Medical Care Survey, researchers analyzed the equivalent of 189,028,628 emergency room visits for patients ages 3 to 17 between 2001 and 2010 and found:
• 577,270 prescriptions for codeine written in 2010, down from 644,394 in 2001.
• Codeine was prescribed in 2.9% of visits in 2010, down from 3.7% of visits in 2001 .
• Children ages 8 to 12 and 13 to 17 were more likely to be prescribed codeine than were younger kids, ages 3 to 7."
As you can surmise, children receive prescriptions containing codeine at an alarming rate.  No, not all doctors prescribe this dangerous substance, yet many still do despite growing concerns.
Now that I have been become educated about the substance, I will make sure my own children do not take cough medicine that has been laced with codeine.  I will also warn other parents of the danger.
So what if my child misses a day or two off school because of a pesky cough?  It is much better to be alive and coughing, than to suffer an allergic reaction or to collapse due to respiratory failure from ingesting codeine!  No, a violent cough is not a laughing matter as I pointed out in the introduction, but it isn't something so terrible that it must be treated with codeine.  Instead, insist on safer alternatives for your child.