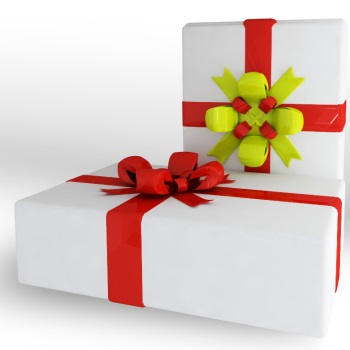 Parents have a lot of important responsibilities on their shoulders. From raising their children and making sure that they are living a happy and healthy life, to organizing birthday parties. Even though it can be stressful to make time for all these commitments, there is no better reward than seeing your children happy. When they are young, it is relatively easy to find the perfect present for their birthday. However, as they grow up, they passions and interests seem to change and finding a birthday present can easily become a task.
The great amount of options that are out there does not facilitate the process. Yet, finding a gift does not have to be a stressful activity. First of all, you need to ensure that it is something that comes from the heart, as those are the most meaningful gestures. Secondly, it has tomatch their interests and obviously, be practical.
Clothing Items
When it comes to purchasing a birthday present, people always have the option of buying an item of clothing. Bearing in mind that everyone wears clothes, you can't go wrong with this present idea. The only thing that you need to consider is the style of the recipient. It is a well-known fact that teenagers have their own personal style. Sometimes, it can be difficult to guess what item to purchase but you can always look for inspiration in their closet. Pay attention to what sparks their interest when you are out and about.
Jewelry
Whether you are looking for a gift idea for your teenager son or daughter, it is good to know that there are amazing pieces of jewelry that you can pick for them. No one says that jewelry is not suitable for guys. A nice necklace is definitely a gift to remember. On the other hand, when it comes to picking a gift for a little lady, the possibilities are endless. Rings, bracelets, necklaces or earrings are the most common gift ideas. They are versatile and comfortable, and you can personalize your gift even more by choosing a hypoallergenic earring option.
Gadgets
Teenagers these days live in a digitalized world. As a parent, you might not appreciate your children spending a lot of time surrounded by those gadgets. Nevertheless, you could teach them how to become responsible when playing on their consoles. All kids have a passion, and this is why a birthday present comes in handy. For those who are passionate about music, portable speakers or headphones are brilliant gift ideas. Teenagers who love taking photographs could use a professional camera and so on so forth.
Concert Tickets
If you want to surprise your teenager on their birthday, all you need to do is purchase them tickets to see their favorite artist. They could live a memorable day in the company of their good friends or even if your company. If they are not that interested in live performances, you could organize a little getaway for the whole family. This could include a day at bowling, a meal at their favorite restaurant and a little shopping spree where they get to pick their own present. Obviously, the last idea can be customized to your budget.
Purchasing a birthday present is an easy task if you keep these suggestions in mind. Make sure it is a fun and useful present, and they will definitely love it.
Brought to you by our friend, Carol.