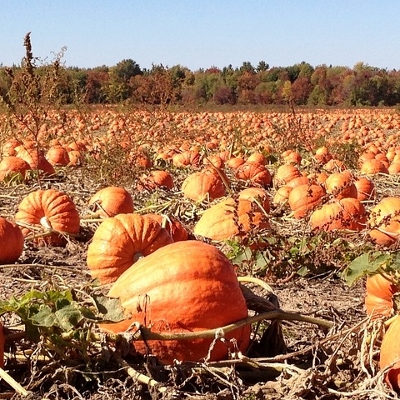 The tween years can be described in one word: awkward. Children this age grapple not only with their changing bodies, but they must cope with changing friendships as well. It's not as easy as asking someone on the elementary school playground to be your friend anymore. For tweens it's more about establishing a group of friends.
Parents have the power to assist children in establishing group friendships. Â One way to do so is to include your tween's friends in fun fall outings. These excursions need not be expensive. The important things is that the group does something fun together to build rapport among the members.
Pumpkin Patch
A trip to the pumpkin patch will be fun for a group of tweens. Â Allow each child to pick out a pumpkin in the field. After everyone finds the perfect one, enjoy a cup of hot chocolate or similar hot beverage, then head home to paint the pumpkins in a group setting. You will be surprised at how much the children will enjoy completing this task. (I don't recommend carving the pumpkins, as with a large group, it is more difficult to monitor knives!)
Corn Maze
Children love to solve puzzles. Â I guarantee tweens will not be disappointed when trying to find their way out of a corn maze. These attractions usually cost very little, and they can provide up to a half hour of vigorous exercise. Before your child and his friends head out, however, make sure each child has a buddy. Â While it would be optimal for the group to remain together, this doesn't always happen; therefore, each child should have a partner he or she can rely on. After everyone has completed the maze, spend some time listening to their colorful stories – and their laughter.
Football Game
Most tweens look up to those who attend high school, plus they have just begun to realize what school spirit means. Â Because of this, a trip to the local Friday night football game will make most tweens very happy. Â Provide the group with blankets, pom pons in school colors, and a hot beverage, and they will enjoy watching at least the first half and the half time show. Â If the temperature dips, the children may wish to leave, but even if they make it only three quarters of the game, they will still have plenty to talk about at school on Monday morning.
Apple Orchard
Another time honored fall tradition revolves around apples. Â Who can deny that a trip to the apple orchard on a sunny day doesn't delight the senses? Â It's fun to pick apples, and eating a fresh apple cider donut or piece of apple pie will surely tickle the taste buds. Â Finish the trip to the orchard with a hay ride, and your child and his or her friends will remember the outing for a long time.
It's the Ties That Bind
When tweens do a fun activity together, they begin to forge friendships, so include your tween's friends in a fun fall outing!