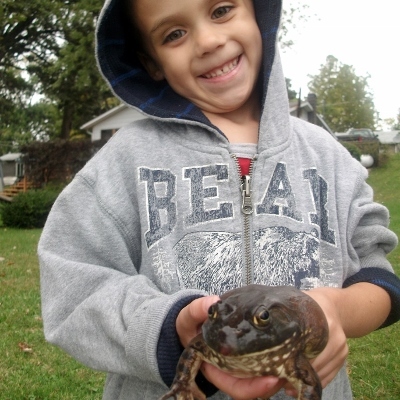 I have a cousin who is continually exhausted. It's not because she works too many hours, or that she has an elderly parent to take care of, or even because she has a dozen children. She is worn out because she has not taught her only son how to entertain himself. Â Ever since he was born, she has carted him to a myriad of entertainment venues: local festivals, kid's show, museums, library programs, school activities, farmer's markets…you name it, she's taken him there (more than once).
Of course stimulating a child's developing brain is laudable. Â A parent should expose his or her child to a variety of enriching experiences; however, a child must also be taught the value of entertaining him or herself. For instance, my cousin's son doesn't have a clue how to play on his own. Â The results have been damaging to my cousin, as she can't figure out how to get a moment's peace while at home, and her son has become quite a demanding grade schooler. The purpose of this post, then, is to promote the benefits of unstructured play for an elementary aged child.
This time to explore, and have fun on his or her own will greatly assist a child's development. The experts support my assertions. In an article entitled, "The Benefits of Play" on Psychcentral.com, Marie Hartwell-Walker, ED.D. explains, "play — or free, unstructured time in the case of older children and adolescents — is essential to the cognitive, physical, social, and emotional well-being of children and youth." In essence, a child MUST be able to play on his or her own to develop the skills needed to succeed in life.  These life skills include: patience, empathy, creativity, self-sufficiency, and many more.
The first benefit when a child is able to entertain him or herself involves the parents. The adults in the family need time to complete household chores, to pay bills, to take care of the lawn, and to relax. Â When a child can entertain himself with creative free play, then the parents will have time to get the business of living done. Â In short, the stress level in the home will be much lower when a child can entertain himself.
The next benefit of being able to entertain oneself is life-long. Â A child who has the ability to self-entertain will not suffer from boredom as he ages. Â He or she will have rich inner resources to draw upon to combat life's tedious moments. Â Think about it. Â Much of life is rather boring, yet a person who is creative and curious will always find something fun to do.
The third benefit of being able to play alone also affects a child's entire life. Â The girl or boy who can take normal, every day items and transform them using creative thought will be end up being an "out of the box" thinker. Â He or she will be excellent employees as well!
These are just three benefits. Â To learn more on why children should become self-entertaining, click here.