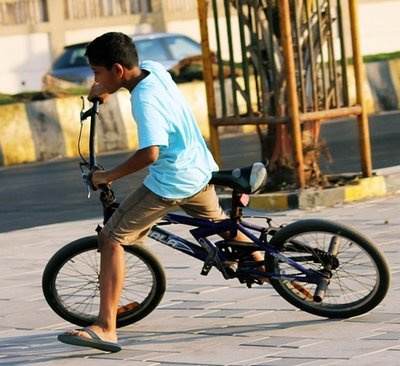 One of the benefits of being the parent of a tween is that he is on the cusp of making responsible decisions. You might be able to leave your tween home alone for 15 minutes. He can make a sandwich and clean up on his own. However, he still doesn't fully understand the ramifications of all decisions he makes, which is why parents still need to be involved in tween decisions.
This oversight applies to many decisions your tween makes, including taking care of oneself on a hot summer day. Although your tween is old enough to recognize when she is hot and thirsty, it doesn't mean that she'll take a break from the sun or choose an appropriate beverage to quench her thirst.
At this age, I advocate educating your tween, as opposed to directing your tween. You may wonder what the difference is. Directing your tween would be simply saying, "Drink a glass of water." Educating your tween would be saying, "Drinking water is important on a hot day. Soda/juice/chocolate milk won't hydrate you as well."
So, while you're educating your tween, make sure he's aware of heat-related health facts, such as the aforementioned hydration. Let him know that a soda is fine, but he still needs to drink water in addition to the soda. Educate him on snacks that have more water and will help him hydrate. Make him aware of snacks (such as salty chips) that will reduce his hydration.
You also can educate your tween on how to make good heat-based decisions. Sure, she can ride her bike on a hot day, but she needs to be aware of symptoms of heat illnesses. (The CDC is a good resource for this. You can use this page as a guide for you and your tween.) Teach her to balance time spent outdoors in the heat with time spent in a cooler location. Also, advocate for her to plan more strenuous activities for early or late in the day.
Even more important than education is being a follower of the guidelines. Sure, as adults we like to joke about the frosty beverages we'll enjoy on a hot day. However, we also know that drinking only alcoholic beverages on a hot day is a bad choice. So, as you're reminding your tween to have a glass of water, even though he has a soda, be sure to have a cup of water in addition to that glass of chardonnay.
Summer is a fun time. Be sure that your tween understands the serious nature of heat-related illnesses, so that summer continues to be a fun time for all.