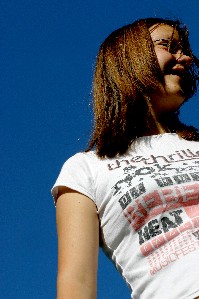 Parents rejoice when children begin to recognize letters, and I'm sure most of you remember your child's attempts to write his or her first name. What happens when children become teens? Many parents stop encouraging reading and writing. As an English Composition teacher at a community college, I can say with all honesty, this is a tragedy.
In order to succeed in school, a student needs to be able to communicate effectively. I have had a number of students who could express themselves verbally – they were dynamic and confident; however, when it came to reading assignments for class or to writing an actual essay, these same students floundered. They simply had low levels of reading comprehension and poor writing skills.
To stop this from happening to your child, you need to continue to support him or her with developing reading and writing skills. Even if you do not consider yourself a writer, you can still encourage your son or daughter to take English composition seriously.
First, as they grow, continue to give books to your child as gifts. Even if your daughter only loves baseball, supply her with a biography about the baseball players she loves. Or if your son prefers guitars to "the classics," make an effort to locate a book on music that may appeal to him. The key is to prompt your child to read as much as he or she can. Yes, reading the classics would be wonderful, but even a subscription to Sports Illustrated (if read regularly), will assist with developing reading skills.
Next, make sure your child knows that effective writing has value in our society. For instance, knowing how to write an excellent cover letter can lead to a job interview – which can lead to a job. Discuss with your child how you use different types of writing yourself – from personal uses such a letters to the newspaper editor, to job-related duties, such as year-end reports.
Another way to keep writing fun for teens is to give them opportunities to enter writing contests. There are essay contests, poetry contests, and even fiction writing contests offered all the time. Many local community groups sponsor essay contests that offer cash prizes. If you see one of these opportunities advertised, challenge your child to enter.
You can also take your child to poetry and fiction readings. Libraries and coffee shops offer these events across the country, usually free of charge. The last reading I took my children to was given by the Poet Laureate of the United States at the time, Billy Collins. Needless to say, my kids enjoyed his poems immensely, and we even talked to him a bit.
A final step you can take to make sure your child can read and write effectively is – stay in touch with what is going on in his or her English classes at school. Read the essays that he or she writes. Ask about what books they are reading. Be involved in order to keep your child's skills growing!