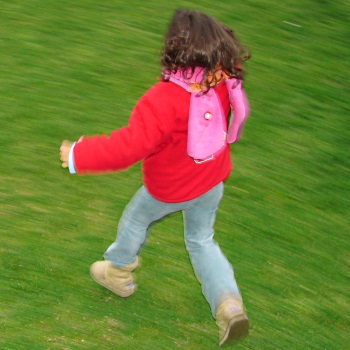 Preschoolers may not be helpless, but they do need a lot of care and attention. Â When it comes to a little one's safety, it's not only parents who need to assume responsibility. Â Law enforcement officials, fire fighters, teachers, relatives, and even neighbors must take part in keeping a young child safe. Â If all segments of society view the physical safety of preschoolers as a priority, then injuries and even deaths can be prevented.
It is a given that police officers take the safety of young children quite seriously. Â Local, county, state, and federal law enforcement agencies conduct programs that promote childhood injury prevention. Â From car seat safety checks to bike clinics, officers work tirelessly to keep every young child safe. In addition, they do everything in their power to deter abuse of any kind.
Like police officers, fire fighters advocate for childhood safety. Â These professionals not only teach fire safety, they assist parents with smoke detector purchases and offer tips on proper installation. In my city, the fire department even conducts a yearly children's health fair which features childhood immunizations.
Preschool teachers also do their part to promote safety. Â They enforce pertinent hygiene rules, as well as rules for student behavior. Â They also have intricate check in/out protocols in order to deter would-be abductors. Basically, preschools willingly follow strict standards in regards to safety.
Relatives must also keep a child safe. Â If a preschooler spends much of his day in the care of grandparents, they need to possess the knowledge to do the job effectively. This means never transporting a the child without a car seat. Â It also means keeping an eye on the child at all times. Â Although aunts, uncles, and older siblings may rarely care for a preschooler, they must still maintain a safe environment.
Finally, neighbors and other community members must join the effort to keep preschoolers safe. Â Over the years I've happened upon unsafe situations involving very young children. Â One case in particular still bothers me. It involved a three-year-old little girl who lived with her mother in the apartment next to mine. Â I was a young college student who had no experience with children, but when this little girl appeared in the complex courtyard, all alone and crying hysterically, I sprang into action. Â What I found out wasn't pretty — her mom had left her alone to go on a drug run.
I had to make a choice. Â Get involved or go back into my apartment, close my blinds, and ignore the situation. I chose to be the child's advocate. Â I sheltered her, and I quickly called the authorities. Â No, I wasn't popular with her drug addicted mother, but I didn't care. This child's safety was more important than her mother's rage towards me.
As you can surmise, preschool safety is the responsibility of more people than just his or her parents. Â I listed a few segments of society that must help, but truly, everyone a child comes in contact with should be his or her safety savior.