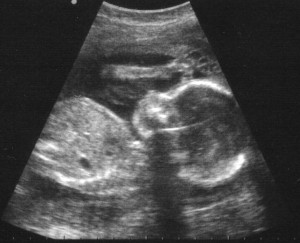 Due to a few signs, we thought that my wife might be pregnant. We scheduled a visit to her doctor but before the day of the visit came, we discovered she wasn't. It was a false alarm. During those two or three days of facing the possibility of having another child come into our lives, we were torn between excitement and worry. We were excited about the new baby, we wanted it to be a girl. At the same time we also were worried that the arrival of the baby would interfere with our plans. Having a new baby was not part of our plan, at least not until next year. My wife is just a semester away from finally having her degree, and she is halfway through her thesis. Pregnancy during this time is not a very favorable prospect.
During those two or three days of facing the possibility that she was pregnant, we talked a lot about how to make some adjustments so that the baby would fit in nicely with our plans. We even started to introduce our four year old son to the possibility of him becoming a big brother. He got excited about it but also thought about the new baby being the focus of our attention and no longer him who enjoyed it in the last four years. I explained to him that the love we give him does not diminish even if a dozen new babies come. We involved him in the "preparation" of the baby's arrival (though it was too early to prepare for that), we let him help in choosing a name for the baby. Our son really got into it, we saw the excitement in his eyes.
When my wife's period finally arrived, we were torn between the feeling of relief and the feeling that we'd lost something; it was as if we'd lost a baby. I know that it was also what our son felt although he did not know how to put it into words.