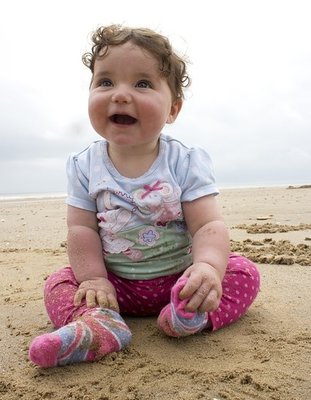 One of the best ways to get through a long, dreary, and cold winter is to book a family sun vacation where you are guaranteed warm sunny days. Of course, in the middle of winter our minds are hardly on summer clothing and accessories, which is why you may feel a bit frazzled when it comes to packing. Here's a look at all the basics when it comes to your vacation packing list.
Bathing Suit and Cover-up
Let's face it, you can pack a whole wardrobe of options but if you'll be staying at a beachfront hotel then you'll probably be spending the majority of your time in your bathing suit and cover-up. With that said, it's wise to pack at least two bathing suits so you've always got a dry one to put on. Even though that warmth and humidity feels like a great break from winter, it also means clothing takes a lot longer to dry.
For busy moms on vacation with the kids, a one-piece or tankini is always a practical option. You'll be able to get a great tan and have the peace of mind that your bathing suit will stay in place, even when playing with the kids. If you're feeling a bit more daring there are Jessica Simpson bikinis that feature a bit more skin yet still have either a halter, or slightly shorter tankini top. The Jessica Simpson line is also known for beach cover-ups that can pass as beautiful summer dresses and tunics.
Bermuda or Walking Shorts
For the family who plans on doing some sightseeing or attractions you want to be sure you pack a pair of comfortable walking shorts. Ideally look for something that is loose-fitting and cotton so that they stay cool, even in the humidity. You'll find these to be much more comfortable than shorts that cling to your body.
Tanks and T-Shirts
As for your top, tank tops and t-shirts are your best options. Nowadays you can find a variety of stylish prints, textures, and colors so that a simple tank top actually looks trendy. There is no reason you have to give up fashion for comfort when it comes to your top. It's also fun to pack something with color and really celebrate that you are surrounded in beautiful colors and nature.
Comfortable Footwear
Now is not the time to pack those high-heeled wedges, instead opt for flip flops, running shoes, and sandals. The heat and humidity can cause your feet to swell, so it's best to pick footwear that accommodates a little bit of fluctuation in your feet. Remember that as you walk around the pool deck, the surface can also be slippery, so if possible pack a pair of sandals or flip flops that have a bit of grip on the soles.
Toiletries and Other Basics
Your toiletries can take up a fair amount of precious space in your luggage. Whenever possible, pick up items in travel sized containers. If you can't find what you're looking for, you can purchase empty containers and make your own. Just be sure to label them so you don't forget what is what. Items you can typically find in travel size include
shampoo
conditioner
body lotion
body soap
deodorant
toothpaste
toothbrushes
hairspray
face wash
shaving cream/lotion
There are a couple of items you will want to purchase in full-sized containers however, as you will go through plenty of these. Be sure to bring plenty of sunscreen for body and face, insect repellent, and sunburn relief. These are items the whole family will be making use of.
It's also a good idea to put together a travel first-aid kit that you can take on vacations. This kit can include bandages, an anti-bacterial lotion, nausea relief, fever/pain reliever, gauze, tweezers, scissors, and medical tape.
Other basic items you'll want to leave space in your luggage for include a beach bag or tote, your sunglasses, a couple of books, and a sunhat.
Identification and Travel Documents
Of course, you don't want to forget the most important items and that's your identification and travel documents. This includes such things as your passport, credit/debit cards, travel health insurance information, birth certificate, photo ID, travel visa, and any cash/travelers checks.
You're Ready for your Holiday
With just a bit of planning and packing it won't be long until you're on your way to your holiday destination. By taking time to organize and give thought to what you're packing, you're sure to have a relaxing and comfortable vacation with all the items you'll possibly need or want.
Brought to you by our friend, Carol.