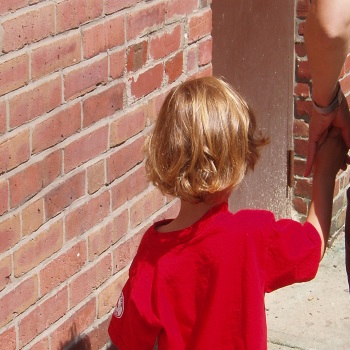 Your preschooler was all excited about going to preschool. They were looking forward to playing with friends, making craft projects and the other various activities. Then all the excitement changed to dread and drama about going to preschool. If this has happened to you, then you are not alone. But you do need to do some investigating to rule out whether this is a phase or something is really going on at their preschool.
There a couple of possible reasons that your preschooler has changed their mind about preschool. Finding out which one is going to take some investigative skill. Your preschooler is not always the most vocal about problems that plague them. So, it is critical that you take the time to find out why your preschooler no longer wants to go. Make sure that you have them checked out by a doctor to rule out any medical conditions.
One of the first things that preschoolers encounter that make them afraid of school is aggressive playmates. While it is hard to say that these children are bullies because they are still so young, they still can make your preschooler afraid of going. You need to ask your preschooler if they are having a bad experience with a child. If they are, you need to talk to the preschool teachers. If that doesn't solve the problem, then request a class change or switch preschools. Encounters like this can spoil your child's willingness to go to school.
Another thing that can make your preschooler afraid is the teacher themselves. If they are having a problem with the teacher, it is important to evaluate the teacher's interaction with kids yourself. Make sure that you volunteer a few times and watch how the teacher is interacting with the other children. That will give you valuable clues. If you find that the teacher is a part of the problem, schedule a conference. Then ask for a new classroom or switch preschools. However, there are "tough but fair" preschools out there. So, part of the problem might be your preschooler adjusting to new boundaries.
Your preschooler might not be afraid to go to preschool but instead they desire to stay home more than they want to go. This is a freedom versus structure issue. They might not want to do certain things at certain times after the newness has worn off. They may want to spend more time with you. If you have ruled out the other possibilities, then this might be the problem. Make sure to schedule some time where it is just you and them. Then encourage them to go have fun with their friends. You do need to be a little tough at making sure they go to preschool.
There are some situations that require immediate attention. You need to determine if your child is really in a bad situation or if they just are reluctant to leave mommy. This will determine your course of action on what to do.