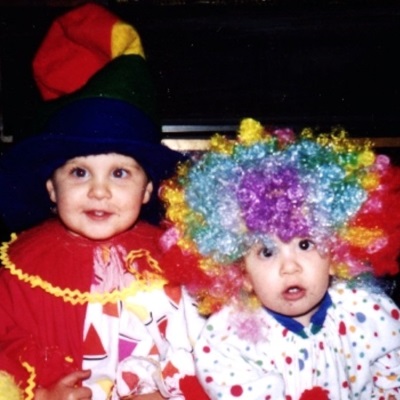 Halloween is such a fun time for preschoolers. It's a chance to dress up in their favorite costumes, play fun games and then have a tasty snack, what could be better? A preschool is a perfect place to use the theme of Halloween to learn basic shapes, read simple Halloween stories, sing new songs and sample new treats.
Children love to dress up. Some younger children might want to be animals such as bears or lions. Other children might want to dress up as police and fire fighters. Many little girls are excited to dress up like a princess or a fairy. Regardless of the costume, help children to be safe. Is the costume short enough so the child will not trip going up or down stairs? Can the child see clearly if wearing a mask or would applying make-up be a better choice? Many children will enjoy the chance to go in a parade to show off their costume. A couple of Halloween songs are "Five Little Pumpkins Sitting on a Gate" and "Ten Little Monsters" both available on YouTube.
Halloween themed games such as "Pin the Nose on the Pumpkin" are popular in preschools. Tape an orange tarp to a wall and draw a large pumpkin in black marker. Color in two round eyes and a mouth with square shaped teeth. Next cut several triangle pieces out of black construction paper and mark the back with numbers one to five using white chalk. Place a piece of tape on each triangle. To play the game, have five children line up single file. One at a time, show the child the triangle nose and look at the number. Blindfold the child and point them in the direction of the pumpkin with instructions to place the nose on the pumpkin. The child who places a triangle closest to where the nose should be wins. A small toy should be given to everyone who participates in the game.
There will be lots of sugary treats when children go out on Halloween night so providing healthier snacks at preschool might be a welcome change. For example, offer apple slices from a variety of apples. A mandarin orange can be peeled, then put a celery stalk in the center to look like a pumpkin. Also, hard boiled eggs can be shelled and cut in half with two raisins for eyes. Another delicious snack is a bowl of frozen green and red grapes cut is half. Avoid offering popcorn or nuts to preschoolers due to a possible choking hazard. Apple juice with a bit of fizzy water might be a nice treat.
This is the time of year to read Halloween themed books. There are many excellent choices. One suggestion is Bats at the Library by Brian Lies. The tale recounts what happens when book loving bats enter the library through an open window. There are great illustrations and the story is told in rhyme. Not scary and encourages an interest in many different books.
Halloween is lots of fun for preschoolers. Have lots of fun!