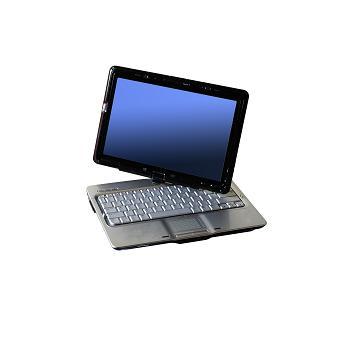 Years ago, hula hoops topped the list of what tweens wanted.  A generation later, tweens latched onto pogo sticks, and still later, that generation's children loved the scooter. What tweens want now, however, costs much more than many parents can afford, and the item curtails physical activity instead of promoting it.  This became evident during the 2012 holiday season, when the Nielsen Wire stated that the top four out of five most-wanted gifts for children and teens had an Apple logo.  This means that instead of a toy that promotes physical activity, tweens wanted an iPad.
Many have probably seen a commercial for Google's Nexus 7 entitled, Camping.  During the ad, the child enjoys being outside, yet each action becomes linked to the tablet.  (No, it's not an Apple, but it is similar!)  As described by Christian Zibreg in the 7/23/12 post in iDownload Blog, "The boy and his dad are seen using their Nexus 7 to search locations in Google Maps, find their way through the woods using a digital compass, get information on the web and finally read e-books, watch some movies and play games in their tent."
Zibreg goes on to laud the commercial for depicting a perfect father/son outing — a true bonding experience.  I agree that when a parent spends time with a tween engaged in activities such as camping it is a positive thing; however, I differ from Zibreg regarding the need to take the tablet along in the first place. Seriously?  You're going to hold onto a tablet while hiking?  Or looking at the stars?
Basically, this item has taken away the spirit of learning by doing.  Parents of tweens are bombarded with messages from tech companies that hint at the following:  Why climb a mountain when you can watch a video of someone doing it?  Or in the case of the camping commercial, why learn to use a real compass?
I have a friend whose tween daughter does not know how to tell time using a clock with hour and minute hands, as she relies on digital clocks.  I also know tweens who can't entertain themselves on a 20 minute car ride — or so they think — so they stay connected to the Internet.
As t outlined above, the world has moved away from tweens exploring their own capabilities.  Instead of taking the time to master the hula hoop or the pogo stick or the scooter, tweens today have been told they need to watch life as it happens on YouTube and on other Internet sites.  They have been convinced they need to remain connected to friends through networking sites or they will be out of the loop.
I am hopeful that many parents of tweens said no to the iPad or other brand of tablet this past holiday season. Maybe they said no because they couldn't afford one.  Better yet, maybe they said no because life needs to be lived in the moment, a moment filled with doing, instead of sitting staring at a screen.