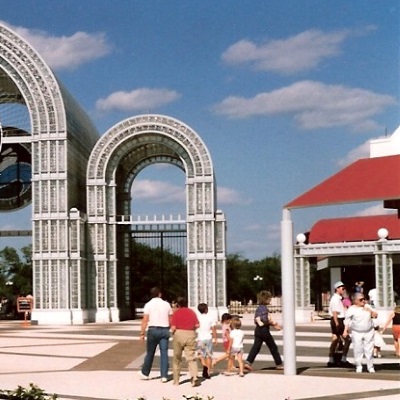 Traveling with children presents special safety concerns. Â Unlike the familiarity of home, children will be exposed to new situations, lots of unfamiliar people, and to illnesses. Â As stated by the U.S. Travel Association, "In 2012, 26 percent of domestic leisure travelers traveled with children under the age of 18 (408.5 million trips)…" Â Will you be one of the many families traveling in 2014? Â If yes, read on to learn how to have a safe trip with your tween.
Know the Basic Facts About Your Destination
It is important to understand the basics of your vacation destination. For instance, those who live in the far north must understand that the temperature, humidity, and sun's rays border on the extreme in places like south Florida; therefore, dehydration and burns are real concerns.
Other factors, such as altitude, specific plants, and even local wildlife can be safety hazards to be reckoned with. I vividly remember coming upon a huge scorpion near a sidewalk in Arizona. Â I knew what to do, but I shudder to think about what curious tweens who have never encountered such a creature would do!
Prepare Your Child for Crowds
Stranger danger does not take a vacation. Â No matter where a tween travels, he or she should be aware that some people have bad intentions. Â Because of this, it's necessary to discuss the following with your tween.
First, a child should strive to stick with the family at all times. Â He should not be allowed to wander alone. Â Also, have a plan for what to do in case a separation does occur. Â Let the child know what you specifically want him to do if that happens. Â Finally, have your child carry his name, your name, and your phone number on a piece of paper on him.
Your goal, of course, is not to scare your child. Â Explain that vacations present special situations that must be talked about to remain safe.
Keep Illness at Bay
A tween can become ill on vacation if he or she does not practice good hygiene.  This means that the entire family will need to wash their hands with soap and water frequently.  If water is not readily available, then use of hand sanitizers is a  must.  Remember, proper hand washing is one of the most effective ways to stop an illness in its tracks.
If traveling out of the United States, you will need to make sure your child's immunizations are up to date; some countries will require the use of additional vaccinations. Â Talk to your child's pediatrician to learn which shots your child will need, as it will vary from country to country. Â In the meantime, follow this link to important information on vaccines and traveling abroad.
Additional Resources
Before your next vacation with your tween, research as much as you can about travel safety. Â The American Academy of Pediatrics has a valuable website on this topic. Â Follow this link to access it. Â Hotels, such as Best Western International also provide detailed tips. Â Click here to access their web page.