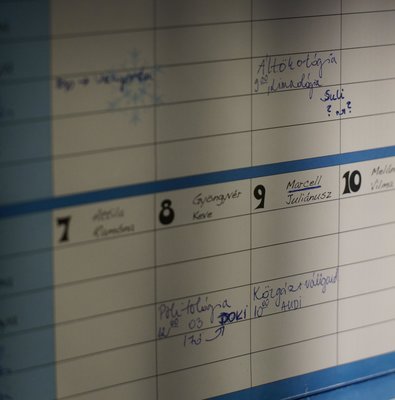 Tweens can have hectic schedules with school, sports, and other extracurricular activities. They can become totally exhausted, not to mention you, too. Keeping up with our adult work and family is tough enough, but we have to find a balance that works, so that everyone isn't frazzled and stressed. Follow some of these tips to be sure that everyone is able to follow their schedule, and there is also time for friends and family.
Stick to a Schedule and Make Sure Everyone Understands
The first rule is that everyone will need some quiet time to do specific tasks, like homework for your tween, as well as time for you to make phone calls or complete work that you brought home. Set a time in the evening that everyone will take care of these important tasks. It's best to do it not long after they get home, so they can get it done and enjoy the rest of the evening participating in an activity or just relaxing with friends for family. Lead by example by completing your tasks as scheduled. Also, be sure to check in with your tween during this time to make sure they are on task or if they need any help.
Extracurricular Activities
Tweens are at an age where they are trying new things to see what they are really interested in pursuing. Be supportive and let them try karate, softball, basketball, boy scouts, or whatever interests them, but don't let them try too many at once. No more than two activities at one time should be explored at any given time, or they will become overwhelmed as will you. If they decided piano lessons aren't for them, for instance, then they can choose another activity to try.
Quality Family Time
Family time is very important, but don't go overboard on what activities the family should do together. You don't have to go to dinner and a movie for your tween to enjoy time with the family. A movie at home with popcorn and hot chocolate is sometimes more enjoyable because you can talk and laugh unlike in a movie theater.  An evening in the kitchen making homemade pizzas is also fun, and you get dinner ready while spending time together. Inviting one of their friends over for dinner can make that task even more fun for your tween.
Having equipment for family fun is also fun for tweens. A trampoline in the backyard or an outdoor fire pit to roast hot dogs and marshmallows makes for great family memories. Indoors, a cabinet with board games is a good idea, especially when you let them choose the game, as well as some craft supplies to make things as a family that your tween will think are "cool". A leather making kit, wood burning kit, or beads for making jewelry are fun choices.
We hope these ideas help you get your tween (and yourself) on a schedule so everyone is content.