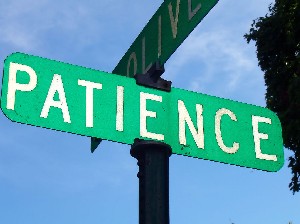 Long car trips with kids can be a challenge. It's been that way for generations. But as technology has evolved, things have gotten quite a bit easier. Hand-held video games, dual screen back seat DVD players, MP3 players – we've got a whole lot of weapons in our arsenal that weren't available to our parents.
These are all good things. We should take advantage of these modern conveniences on those long, long, loooooong days in the car. As good and useful as these technological innovations are, I've found that I have to make a conscious effort to make sure that I don't rely so much on these devices that we lose some of the charm and memorable moments from our journeys.
We still make time for I Spy, 20 Questions, and our traditional Rowe Family impressions (you haven't lived until you've heard my five year old's impression of Dr. Dufenshmirtz from Phineas and Ferb). We have mandatory† "no electronics" time when we're near any landmarks or special scenery. But we also have hours upon hours of Rocky and Bullwinkle and Star Wars: The Clone Wars.
Like anything else in parenting – or life, for that matter – it's a matter of balance. As parents, we all try to limit the amount of time our kids spend in front of the TV and video games at home or tuned into their personal music player. But we shouldn't eschew a little indulgence on long road trips to make life a little easier for everyone involved. If you strike the right balance, it is well worth a small deviation from the normal rules and the requisite reprogramming when vacation is over.