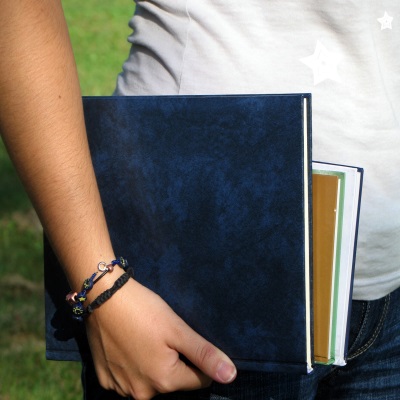 Being in high school you are allowed much more free rein in course selection. Back in middle school our classes were chosen for us. However, in high school we can choose what courses we want to take. From wood shop to cooking to drawing, there's a lot to choose from.
Being a high schooler myself, I understand the allure of choosing solely the classes you want to take, and not the ones you need to. In my school we get half a credit for a class that takes place over a single semester and a whole credit for year long courses. We are required to take a certain amount of credits for English, social studies, math, science, computers, art, and so on and so forth. Now let's say you are going into your freshman or sophomore year. You are going to take as many required courses as possible so you don't have to worry about taking them later in your high school career. If you are an athlete and want to go into a physical field of work, whether it be hands on stuff like construction, or sports medicine and physical therapy, you want to take as many physical education classes as possible, but don't overdo it. Also take some art classes or a music course.
As much as taking just the classes you want is tempting, trust me I know, you also have to think of what colleges look for. Try not to double up on too many courses, like gym classes, that tend to be cake walks. If you are planning on getting into a good college with some sort of financial help, like a scholarship, make sure your transcript is well rounded. I understand that it is quite tempting to simply focus on what you like, but it is necessary, with how cutthroat the college competition is, to have a transcript that is very all over the place. This shows that you are well rounded and willing to try new things.
Colleges are searching for all around students who take initiative and are responsible students. This means always getting things in on time and getting good grades. If your school offers an honors option take it for every possible class. Most electives don't traditionally offer honors options, but don't be afraid to go up to the teacher and ask if you can create your own to get the extra credit. Honors options also tend to help your GPA as well.
Course selection tends to be an easy way to make your transcript look well rounded even if you aren't. Typically the classes that will round out your transcript are the easy classes like drawing or music exploration. That doesn't mean you can double up on these classes to make your transcript look better. If you are a smart student you should be taking just as many hard classes as easy ones, if not more.