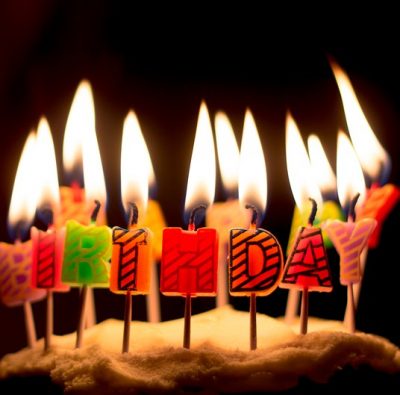 A birthday is a special time in anyone's life. The occasion is especially sentimental when it's your own child. One way to help them celebrate their big day is to throw them the ultimate birthday bash. It's best to get their approval before you start planning out the details so they're on board with it.
It must be perfect, if you're going to the trouble to give up your house for an afternoon and evening of fun. Try not to stress and worry about it all. Remember that it's the thought that counts. See tips for throwing a memorable birthday party for your teen.
Plan Ahead
Start planning early regardless of what you're thinking about doing for the party. It's important to be organized and make sure you're sticking to a timeline. There are orders to place, guests to invite and decisions to be made. Don't get caught slacking early on. If anything, get ahead of the curve to avoid any last minute mistakes or surprises. Decide on a date and time, and work your way backwards from there.
Guest List
Ask your son or daughter for a list of friends who they want to invite to the party. Design an attractive electronic invitation or print one out and mail it. You don't want people showing up who your child doesn't want invited, so make sure it's clear who's on the guest list before sending out the invitations. Discuss how many people you'll invite and what would be a good number based on the size of your home and backyard. Don't forget about any neighbors or relatives you may want to include.
Food & Drinks
Sit down and come up with a menu that's good for parties and will taste delicious. Look at catering options in the area if you don't want to cook for a large group. The menu is important because people care about the food and they always come hungry. Make sure there's enough to go around and extra in case people want seconds. Picking the food is a good way to come up with a theme of the party if that's the preference of the birthday girl or boy. Remember to have cake and any other extras for dessert.
Activity
The best parties have activities for the children to do. A great idea is to rent a Euro Bungee where the kids can bounce around and complete tricks in the air. Jump in the air while safely attached to the bungee cords. Bring the carnival right to your backdoor with this high-energy activity. Another idea is to get a few Piñatas to fill with candy and have the kids hit it down. In addition to activities, it's a good idea to have entertainment. Hire a band to play, or at least have music going in the background.
Conclusion
Party planning doesn't have to be intimidating. As long as you're prepared and start planning early, it should all work out great. These are tips for throwing a memorable birthday party for your teen.
Brought to you by our friend, Carol.