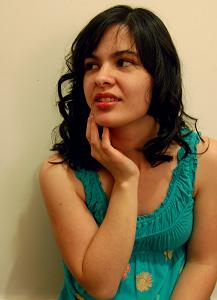 Thong.  I hate that word.  Why? Because when my daughter turned 12 years old, her best  friend gave her Victoria's Secret (VS) thongs for a birthday present.  I will admit, I am old-fashioned, so I became extremely upset that another mother had taken it upon herself to buy my daughter intimate apparel.  The kicker was that she had bought her own daughter the same thongs, just so the girls could match!  It didn't bother me when this woman had given them matching sweat shirts or shoes when they were younger, but matching thongs?
I am sure you can guess what happened…my daughter begged to keep the underwear.  She explained that all the girls her age had them, and that she wanted to fit in.  After she shed a few tears, I finally relented; however, as I look back on the situation, I should have stayed strong and put my foot down.  I should have returned the thongs to the store or at least given them back to the offending mother.  Instead, I kept my mouth shut and went with the wishes of my middle school daughter.
A few years later, it dawned on my youngest daughter that she didn't have the same kind of underwear as her older sister.  This became problematic when she started to beg to be allowed to wear thongs as well.  Basically, she wore me down with her repeated badgering, and before I knew it, I had another child visiting Victoria's Secret. The kicker?  She was only 11!
The ramifications of the thong gone wrong didn't stop there.  Both daughters began to refuse to wear any type of undergarments besides those found at Victoria's Secret.  Talk about a hit to the pocketbook!  If you know anything about that store, you know that their intimate apparel costs a lot.  Basically, you can purchase three pair of women's briefs from a discount store for what it costs to buy a single thong at VS.
Sure, the company sent both girls coupons for a free thong now and again, but they each spent hundreds of dollars (of my money) on items that would have cost much less elsewhere.  In fact, for what I've spent at VS, I most likely could have outfitted five teen girls with undergarments from JC Penney's.
My point in this entire rant?  If you feel uncomfortable with a gift of any sort that another child gives your tween, don't hesitate to step in.  I know that thongs in and of themselves are harmless, but I was not ready for my child to wear such a "grown up" piece of clothing.  And I certainly wasn't prepared for the whole Victoria's Secret obsession. Plus, if I would have thought it through, I would have realized that my youngest would want to copy her older sister.
Recently I had a breakthrough with my youngest, though.  She actually chose a strapless bra from J C Penney's over one from VS.  Why?  She paid for it with her own babysitting money.  Maybe there's hope for her (and her older sister )yet!