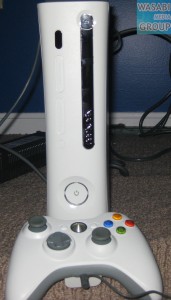 Recently, my mom came to me with a deal.  Because I had earned more freedoms recently, I now am not reminded to do things, like homework, and if I don't wake up on time, I lose time on my Xbox and/or TV. I think this set of rules is very important.
If you don't learn these things as a teen, you will be very reliant on other people as an adult, which means you may not be able to hold a relationship together and get a job.  At the same time, parents shouldn't be too sudden or harsh with this.  Here are my thoughts on it:
Try to establish communication with your teen, but don't force it or try to act their age to get you teen to talk.  We teens can sense that, like animals and earthquakes, and communications will go downhill  with the average teen if he or she senses that.
State the rule and the consequence for the behavior before it happens.  If anything happens, the teen is the only one responsible.  Also, if something happens and you set the rule after, most teens will feel set up to be punished without knowing.
NEVER, EVER EXCESSIVELY LECTURE, YELL, OR PUBLICLY CHASTISE A KID.  If a lecture is more than five minutes long, the teen will not pay attention.  If you yell or publicly chastise a teen, he or she will become very defensive and even hostile.
Avoid lengthy, harsh, or major consequences, as these will cause the teen to view you as public enemy number one and become very defensive or hostile.
Avoid battling for power.  Power battles have two major negative impacts.  1. If you, a parent, battle a teen for power, you have lowered yourself to his or her level.  Suddenly, you are now an equal in the power battles.  2.If you lose the power struggle, how can you be in control?
These are only my thoughts on the topic and not a bible on how to give responsibility to a teen and how to punish for lack of it, so, use your judgment and trust your gut, too.