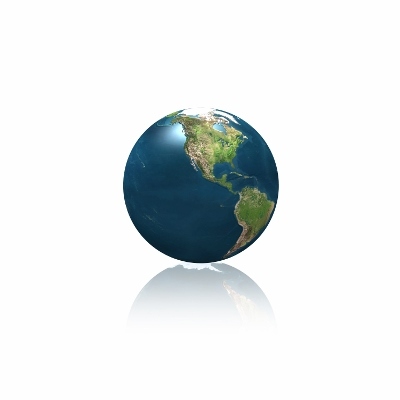 It may just be me, but it seems as though many teenagers do not care about the environment as much as they should.  I often see kids lazily tossing bottles on the ground, while they're just a few yards from a trash can, or throwing away an entire lunch at school.  I, personally, love our Earth and if we want to keep it how it is today, we need to start taking better care of it.  This means recycling, reusing, and reducing what we waste.
It isn't that hard to do so.  If you don't know we have a couple websites here that are all eco-friendly and full of great tips, but I'll give a few today.  The easiest place to start is at your school.  If you don't already have recycling bins, talk to your school and see if there could be a way about getting some in every classroom.  Then create a recycling club where you can sort paper and cardboard from the plastic and bring them to your local dump to be recycled.  At my school a kid stands at every lunch with a bucket at a table and takes everyone's trash.  He throws out what can't be reused, and takes all the food or inedible things like banana peels and composts them.  He works with two teachers at our school that are all for recycling and reusing and lets them take care of the composting part.
If this seems too difficult or big of a way to start, simply start by celebrating Earth Day.  Donate any clothes that no longer fit to Goodwill or give them to a friend who is smaller than you and would like them.  Bike to the places you want to go, plant a tree, and use less electricity.  Unplug your phone, computer, or whatever electronic devices you use and try to go without them for two hours.  Spend time outside with family and friends and appreciate the wonderful planet we have.  Go for a picnic outside with all fresh vegetables and foods you made yourself.  Then when you're going for a hike and soak in the wonderful nature you are surrounded by.
Another great idea is to start your own garden.  Plant and grow whatever fruits and vegetables you want or can (weather abiding).  Use them instead of the pesticide filled ones you find at the grocery store.  It may also save you some gas money so you don't have to drive to the store whenever you want a fresh and healthy snack.