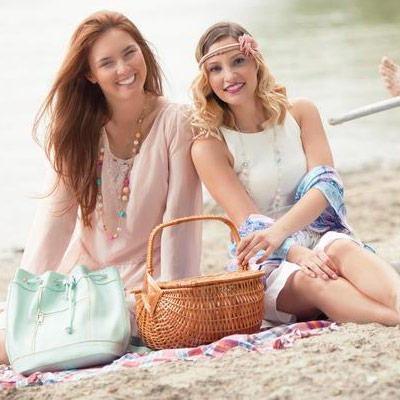 To start this off I will confess that I just have a genuine love for picnics, but that aside they truly are just a fun thing to do.  They are so easy to prep for and can lead to some great memories.  Whether a group of friends goes out or it's on a date, a picnic is always a great idea.  One of the best things about picnics is the versatility of them, you can have a picnic just about anywhere, at any time, with any person, and with any food.
My personal favorite for a picnic location is at your local park.  Bring an old blanket to spread out and spend the afternoon relaxing, munching, and playing games like Frisbee.  While my friends and I take Frisbee very seriously, a casual game is the best way to end an afternoon picnic.  With a large group pack a make it yourself meal.  Bring a bag of chips and a jar of salsa, cheese and crackers, and veggies and hummus if you are looking for a snack-filled meal.  You can also bring a loaf of bread, deli meat, and condiments for sandwiches.
Another fun one is a sunset or sunrise picnic.  Location is your decision, but two fun ones are the beach or on a mountain.  If you are lucky enough to have one of these locations available, I highly suggest it.  This is a good one for both friends and a date for two.  For the sunrise picnic make smoothies the night before and pack those along with fruit, yogurt, and granola to make a parfait or cereal and fruit.  For the sunset you can do the same as any regular picnic.  If you are on a date and hoping to impress, pack a "multi course meal".  Start with a light salad of lettuce and whatever you can find, you can top it with any veggies you like, even some fruit like apples, pears, or strawberries.  Follow with wraps or sandwiches, and then finish with chocolate covered strawberries or any dessert you like.
The great thing about picnics is that they can be as simple as eating your food out in your backyard with your best friends.  They are a great way to spend a gorgeous day outside.  Simply remember a blanket, a Frisbee or a ball, and a speaker for some music.  And the food, of course!  Picnics can also be more formal, too.  They are a great first date option, or just a date in general.  It is a great opportunity to spend time together and talk and get to know one another.