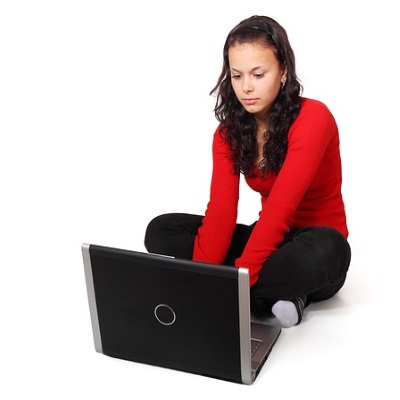 So, teen dating. Just the thought of this makes me nervous and the thing is, it didn't used to, but in this day and age, things are very different than when I was a teenager (and I'm not that old!). To find out just what's going on in the world of teen dating, I looked at some websites specifically targeting teens looking to date other teens, and much to my chagrin, I found some pretty disturbing content.
On the home page are some of the following categories :
This group is meeting girls & guys, and not being single, finding your right match
This group is for girls and guys who don't just want a sexual relationship
(and my personal favorite) Any singles who wanna date come here, meet new singles! Only for those who want . . . the rest is hidden to non-members.
The one that disturbs me the most is the one that talks about wanting more than a sexual relationship. This is for teens, really? Is this the kind of website that is now acceptable? As a parent of a 13-year-old son, this wouldn't be something he would be allowed to view, ever, and let's remember that this and other sites like this are geared towards teens!
Another website is mylol.com, which claims:  "Mylol is currently the #1 teen dating site in the U.S., Australia, UK and Canada. We are proud to have more than 300,000 members all around the world. Join now and meet thousands of teenagers like you." Plus:  "Teen app Mylol is not only a web site, we have an exciting mobile app available on iphone and android. Our mobile app has all the features of our site and even more. You can message, vote, search, upload photos and create yourself a unique profile. This teen app is free! Download it now, Teen chat Mylol has an integrated chat. You can chat with members or privately with someone. Where ever you are on mylol you can always access your conversations directly. You will meet new friends by using our chat. Join to start chatting with teenagers today, Teen site Mylol is more than a teen site. It's a fun social network made for teenagers with plenty of features that will make each of your visits more exciting. We are constantly working on Mylol to make it better for you. Create yourself a profile today and start meeting new people! Mylol – Where friends meet!"
Okay, so I went on and created a profile as a 15-year-old boy and BOOM, the content was not okay with me! Under the heading of Recently Uploaded Videos was this gem: DJ WHOO KID feat YO GOTTI – F**K YOU produced by …  Lovely, don't you think? Would you not love it if your teenager listened to this? Under the category of interests was a picture of a scantily clad women in a barely there bikini with the caption "Pretty Women ;)". Like everything else in life, these types of sites should either be used with extreme caution or my personal preference, not at all! Let's restart the process of protecting our kids, and not handing them over to awaiting predators!