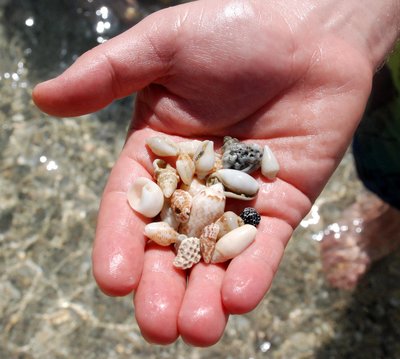 Are you a collector? Do you have memorabilia that you find interesting? Well, children have a passion for collections too! From baseball cards, matchbox cars, plastic army men, now Star Wars characters, and even pocket collections from an outdoor nature walk (as long as they are not live creatures) – building a treasure collection is fun for preschoolers.
The first thing a child has to do is decide what will fit into her collection – the general topic or category she wants to collect. This is an exercise in classifying. Then, she has to determine where the collection will be stored. This is a problem to solve that has to do with the size of her collectibles, the size of the collection itself, and how much it will grow.
Ideas for Treasure Boxes
Search for treasure keepers together to hold memories of special times. Here are a few suggestions:
A sturdy box (there are even unpainted wooden boxes at craft stores)
An egg carton – the sections are perfect for separating small items
Decorative tins (round or square ones)
Baby food jars
A large shirt box with small jewelry-sized boxes glued inside to make sections like a shadowbox
A variety of baskets or bins
Plastic shoebox
Not only are these objects great for collecting but also to display your child's treasures. Bring out some craft materials and invite your preschooler to paint and decorate the outside of the treasure keeper to make it appealing.
After the collection is started, your child will get lots of practice in comparison. The collector has to look at each new item in terms of color, size, shape, and its use – any number of categories – to see if the item fits into his collection. For example, if your child is collecting seashells and finds a new one at the beach, he must remember if this one is the same or different. The same goes for a child who is collecting matchbox cars and now has the opportunity to buy a new one (thanks to the parents or grandparents). Which cars does he already have and which one could be a new addition to his collection? So many thinking skills – and such fun!
Whenever you can, encourage your kiddo to talk about her collection(s), so that you can add new words to her vocabulary. Children are proud of their treasures and are thrilled to share their efforts with anyone who will take the time to look and listen to their stories. I promise these first collections will engage your kids in a fascinating hobby and create special times for you and your child to work on a project together.