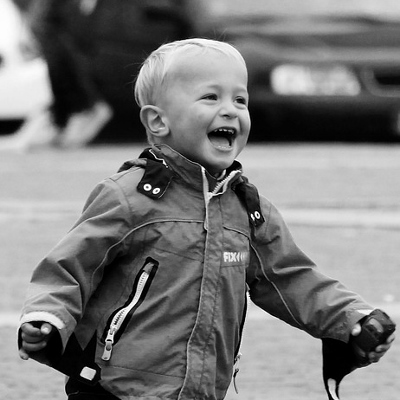 There are going to be times when you have to take your child on excursions. My main concern when I took my children and now my grandchildren anywhere is safety. With all the stories about kidnapped kids you can't be too careful.
Children this age are very trusting and we don't want them to lose this trust and innocence, however on the other hand, we (as parents and caregivers) must teach them not to trust persons who might cause them harm. Here are a few tips on teaching your preschool child about stranger danger.
Begin by reading to your child about the difference between friends and strangers. One of my favorites on a preschool level is The Berenstain Bears Learn About Strangers by Stan and Jan Berenstain. Others to consider are Not Everyone is Nice: Helping Children Learn Caution with Strangers by Frederick Alimonti, and Stranger Danger- How to Talk to Kids About Strangers by Kristi Porter.
Teach your child to yell loudly for help if a person approaches and persists in talking and demanding that she go with him/her. Many kidnappings take place silently without anyone being aware of what is happening. Engage in role-playing about friends and strangers and what to do in each situation. Remember that you are not trying to make your child fear people she does not know, but rather teach her to ask permission before accepting something or going with another person. Young children usually do not know the full meaning or understand what is meant by the word "stranger."
It is imperative that you take your child with you and never leave them alone in a car. Not only is this an invitation to trouble, it is against the law in many states.
When shopping, stay with your child at all times. Children have been known to disappear when they were only an aisle away from their parents. And always accompany your child to the restroom in a public place. Young boys can accompany their mothers to the ladies' restroom, and if necessary, preschool-age girls can accompany their fathers to his restroom.
Take advantage of fingerprinting and identification programs offered by the police department or other civic groups. Should anything happen, there will be positive identification records of your child.
How many times have you heard a child screaming while an adult scolds or drags him out of a store? Is this adult really the parent or caregiver of that child? It's sometimes hard to know. Just keep an eye out for all children, not just your own. It's frightening to think that a child might call out for help when approached by a stranger and be ignored because most adults, who could help, will not do so for fear of embarrassing themselves or the presumed parent. If something just doesn't look right find an official and report it.
Check into the many resources for children and adults on this subject. They are not meant to frighten you into keeping your child at home; they are meant to make your excursions safe and worry free.