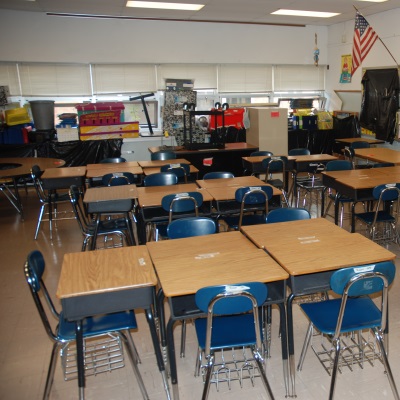 Another school year has ended. No more missed school busses or forgotten sack lunches.  No more misplaced backpacks or last minute homework assignments.  It's almost too good to be true … well, at least for a week or so.  Just when a parent thinks he or she can relax and enjoy the slowed pace of summer, a tween will remark sadly, "I'm bored, and I miss my friends."
While tweens (and parents) enjoy some aspects of being free of the school routine, they miss much about it as well.  After being occupied each day, and after being with friends constantly, they enter a pretty quiet world: home. No more bells or buzzers, for sure; however, home doesn't buzz with the non-stop activity of school either.
How does a parent of a tween solve this decades old dilemma?  Summer school, of course!
Gone are the days when summer school was purely remedial.  Today's summer class options work to turn a tween on to a variety of subjects they may not get to learn during the regular school year.  Read on for a brief list of summer school options for tweens.
First, many local school districts host free enrichment classes during the summer.  Sample topics include:  foreign languages, dance, art, and creative writing.  Contact your local school district for more information.
Local colleges also offer summer school options for tweens.  For instance, the community college where I teach sponsors a week long event in July called College for Kids.  Actual college instructors offer special interest classes that give tweens the opportunity to meet new friends while learning a new skill. Some of the most popular classes include: Treasure Hunt!, Geocaching, Beginning Fencing, Show Choir, Fun with Photoshop, and Beginning Stained Glass.
An added bonus: these classes usually cost surprisingly little.  Research what classes for kids the higher education institutions in your area will be offering this summer, and you will be pleasantly surprised.
Libraries sponsor summer programs that tweens find especially inviting.  From exploring the animal kingdom to learning about American history in unique ways, summer school at the library just doesn't feel like a chore.  Maybe it's because the librarians have awesome giveaways and awards for participation!  To find out more, visit your local library in person or online.
Finally, some families take advantage of faith-based schools during the summer months.  If your family practices a specific religion, there will usually be a local program to suit your child's needs.  For example, my nieces attended Hebrew school when preparing for their Bat Mitzvah's, and my own children attended Lutheran vacation Bible school each summer to prepare for Confirmation. (And these classes won't break your pocketbook!)
As you can see, tweens have many options when choosing a summer school program.  From learning a new language to learning how to fence, children this age will be both entertained and enriched by studying during vacation.  Take advantage of one of the options outlined above, and you won't have to hear "I'm bored" again this summer!