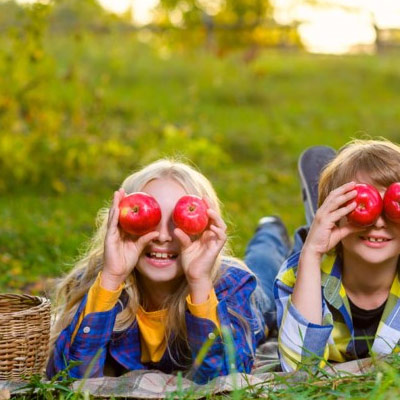 It's mid-July, and quite likely your tween is bored. No, she doesn't want to return to school with its early wakeups and homework assignments, but the long days of summer are beginning to feel very long. You're tired of seeing her in front of a screen, she's tired of being told to read a book or ride her bike. How can this boredom be defeated?
A picnic!
Your tween may hear the word picnic and wrinkle his nose. Picnics! Aren't those family outings that are soooo boring? This tween outing doesn't have to be. Follow our suggestions, and you may find a delightful way to get your tween outside and having fun with friends.
Packing for the picnic
Of utmost importance is making your tween responsible for packing the lunch. Have her make a list of things she'd like to have for lunch and go shopping. Have her join you on the shopping trip, if it works in your schedule. Depending on your tween's group of friends, there are several options for planning lunch. She could pack the entire lunch for everyone, with other friends taking turns for other picnics. She could make one dish to share and ask her friends to bring the other parts. She could make a lunch just for herself.
Choose a location
Since your tween doesn't drive, you need to pick a location that's convenient. Do you live near a park that you feel comfortable with him visiting alone? Lunch could be held there. Does your tween or one of his friends have a big backyard? Have everyone meet up there. Rainy day? Place a large blanket on the floor of your living room, and declare it to be the tweens' picnic spot. No adults allowed. Wherever you choose, give the tweens some space to be on their own.
Set expectations
You have lunches and a location, now it's time to explain the rules. (Actually you should establish these beforehand so your tween understands what is expected of her.) All trash needs to be picked up. Whether you're at a park or backyard, trash isn't to be left on the lawn or table. Pack a grocery bag to collect all of the refuse. If the picnic is held at a park, the tweens need to be respectful of those around them. Therefore, they need to keep conversations and music at a reasonable sound level and behave appropriately. If there are other expectations for your tween, be sure to voice them.
One of the key points of this tween picnic is to give him some freedom. He's old enough to pack a lunch and head out kind of on his own. Don't be the nosey parent needing to eavesdrop on their conversations. Give them some space and time to be on their own. You might be surprised at the amount of happiness a simple picnic could bring to your tween.