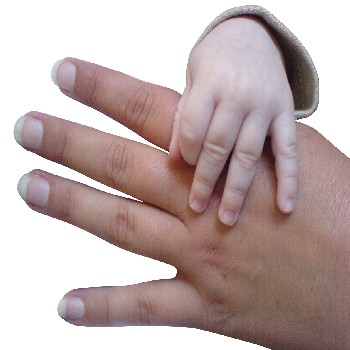 It happens all the time. Your toddler picks up a cold from daycare. They wind up passing it on to you and everyone in the household. Now, all of you are sick. It is time to stop the cycle of sickness. Not even supermoms are immune to their toddlers' colds. Ironically, everything you are teaching your toddler about sneezing and coughing applies to you as well. You just have to remember to actually follow the rules. By no means is it an easy task. Toddlers are very active individuals. Keeping up with them and protecting your health is a very difficult job.
Ironically, tissues are not your friend when it comes to protecting your health and still cleaning up a runny nose. They are way too thin to provide an adequate barrier, especially if you are in an area where you can't wash your hands and have subsequently run out of hand sanitizer. Wet wipes do offer better protection. But you still need to wash or sanitize your hands after every nose blow. You will be washing your hands quite a bit. Remember not to touch your mouth, eyes or nose after you ask your toddler to blow their nose. Be conscious of where your hands are at all times after a nose blowing episode.
Avoiding the mucus bombs is essential. Mucus bombs are basically a sneeze or cough that blows out a bunch of fluid. They are quite unpredictable. While it is good that your toddler got it out of their system, they are also germ factories and need to be handled right away. They're difficult to clean up especially if they land on the cat or dog since it usually means bath time. Again, avoid any contact with the face until after you wash your hands.
It can be tough to avoid being caught in the danger zone with the coughing and sneezing. Other than the reminders of how they should handle their sneezes and coughs, it is important to keep your own immune system strong. Remember, there are many factors that bring down an immune system such as a lack of sleep and a lot of stress.  You might want to take your vitamins during this time as well.
You won't avoid getting sick yourself every time that your toddler has a cold. But if you follow the basic rules for avoiding illness, you can avoid getting sick quite as often. Remember, not even Supermoms are immune.