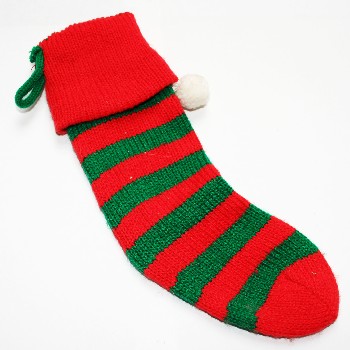 With Christmastime approaching, your preschooler is about halfway through the year. But if you aren't too keen on filling up their stocking full of sugar, there are a few things that will fit in their stocking that will help them finish out the school year. Most of these aren't expensive and can easily be found at the dollar store or on the dollar aisle at your local store. Start searching for these things early so that you aren't rushing aren't rushing around at the last minuter.
Flash Cards
Colors, numbers, pictures, and letter flash cards are great learning aids for your preschooler. The cards are fun and an ideal size to fit into a stocking. Your preschooler will have lots of fun playing with these cards while still reenforcing the topics that they are learning in preschool. Some flash cards are also character themed to make them more appealing. These do cost a little more but are well worth it when encouraging your preschooler to learn.
Toothbrush and Toothpaste
So, it is not the most exciting stocking stuffer. But good oral hygiene is a part of the curriculum. Character toothbrushes and toothpaste are a good size for stuffing stockings. It is also a good time to replace your child's toothbrush. Couple it with a cute toothbrush holder to make a complete set. This will help kids get excited about brushing and help them to remember to brush.
Crayons
New crayons are always a fun addition to any stocking. Stick with a smaller pack so that it fits within your preschooler's stocking. You don't need to go with the big brand names at this point. But stick with the washable version.
Erasable Books
Some dollar stores have books with plastic coating on the pages so that your preschooler can reuse the books over and over again. This is great for practicing writing skills. Although — you will want to keep track of the marker. You can also couple this stuffer with a few different colored markers that write on this surface.
Board Books
Board books are great for reinforcing beginning reading skills. Some are small enough to fit well into stockings. Usually, Christmas brings cute holiday stories but you can go with a favorite character.
There are lots of great options when you are looking to fill your preschooler's stocking. While you may include a few Christmas treats, these ideas will help keep your preschooler learning through their Christmas break. They will find these items entertaining as well as educational.