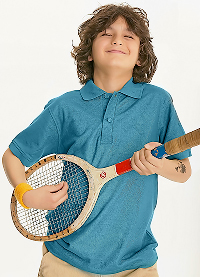 Next time you parents out there tell your children they can't play a sport, I want you to think again.  As a teen, I think sports are very good for teens.  Read on to hear my thoughts.
First off, sports get teens active!  With everyone so worried about the obesity 'crisis' here's my solution: get active and eat well! Sports allow teens to get active and have fun. I run track and cross-country, do karate, and ski. And guess what? I'm currently losing weight!  So, if you feel your teen needs to be healthier, have her play a sport. Also, sports are fun. I play sports 'cause I like them and they're fun! Well, what if your teen says, "I don't like any of them" or "I'm no good at any of them"? There are tons of choices from archery to volleyball and lots in between!  Seeing as there are many options, your teen should be able to find a sport.  If you're worried about obesity or inactivity, have your teen play a sport!!!
Now, sports do more than get you healthy, they also teach kids discipline and how to work as a team.  For example, karate has a very heavy emphasis on respect, discipline, honor, and, largely, respect for your elders.  These are all very important and will help you all the way through life.  Team sports will teach kids how to work with others as a group. This is very important because if you are unable to work with others, your life will most likely be unsuccessful.  Also, sports teach you how to socialize and make friends.  These, too, will help you for life.
Unless you want to spend the rest of your life being unhealthy and saying, "Do you want fries with that?", I would advise you to have your teens play sports!